Name: Cypress Peak AT Ski & Scramble (sled-friendly)
Starts: Sun Feb 18, 2018
Meetup: St Davids
Return: Sun Feb 18, 2018
Registration opens: Fri Feb 16, 2018
Event category: Backcountry Skiing
Difficulty grade: B2/3 [?]
For members only: No
Screening used: No
Max participants: 6
Organizer: Dean Chamberland

Profile info:
Do you have a vehicle capable enough for a snow covered gravel road?
You must login in order to sign up online for one of the BCMC Trips. If you don't have a BCMC membership account then please obtain one.  If you'd prefer to learn more before joining then please join as a 30-day Guest member.   Some trips are BCMC members only.
Goal is to summit Cypress Peak and ski back down to the cars in a day
- additional four-wheel drives with good snow tires welcome
- We did the approach in Nov when there wasn't enough snow to cover the deactivation ditches. 
- Those will be covered now, and so it would be awesome to have a sled to tow us up the long, moderate-graded FSR. 
- Short of that, expect a 2 hour trip at a decent pace to get to the end of the FSR
- Then another 2-3 hours to get near the ridge
- The skin up the FSR is beginner friendly, however it will be best to maintain a good pace
- total trip should be <9 hours 
Conditions
- avalanche conditions improve from now to Sunday and the weather should see good consolidation
- artic blast = VERY COLD temps (-19c on summit); dress warm & prepare accordingly
Mandatory: 
⦁AST1 or AST2
⦁avalanche safety package 
⦁ice axe, crampons (may be a good idea), helmet recommended; skis may be left on the summit ridge
⦁strong physical conditioning & basic backcountry skiing capabilities
⦁Plan B: Sky Pilot area (via gondola)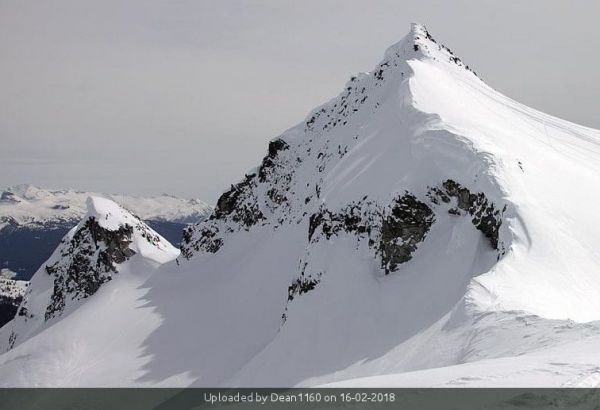 Other trips or events organized by this BCMC member

Expect an epic trip to the highest peak in western Europe

Standard route up Mount Baker

(changed from Mt Shuksan due to weather forecast)