Name: Marmot Creek
Starts: Mon Feb 26, 2018
Meetup: St Davids church parking lot at Highway 1 and Taylor Way in West Vancouver at 6:30 AM
Return: Mon Feb 26, 2018
Registration opens: Sat Feb 24, 2018
Event category: Backcountry Skiing
Difficulty grade: B3 [?]
For members only: No
Screening used: Yes
Max participants: 8
Organizer: Paul Kubik

Profile info:
Have you a vehicle? Can you get to the meeting spot in West Van? We need to drop a vehicle or two in Lions Bay depending on party size. How many passengers and gear can you take? If I have not skied with you before what recent difficult and physically demanding ski trips have you done?
You must login in order to sign up online for one of the BCMC Trips. If you don't have a BCMC membership account then please obtain one.  If you'd prefer to learn more before joining then please join as a 30-day Guest member.   Some trips are BCMC members only.
Looking for a window of good weather for Monday to do the ski traverse from Cypress Bowl to Lions Bay. If the weather and avalanche forecasts for Monday are not favorable, we will do something else nearby as an alternative. I will confirm the destination and meeting time on Sunday evening.
You need headlamp, spare batteries, skis, shovel, probe and beacon. In terms of skiing ability, you need to be competent skiing steep trees, big alpine slopes and narrow trails. You also need to be physically fit as it is a long way to Lions Bay with a fair bit of up and down.
The group size of 8 depends on the number of vehicles we get. For example, two vehicles are required for four people. For eight people, four vehicles are required. Participants are expected to share in transportation costs including fuel and wear and tear on vehicles.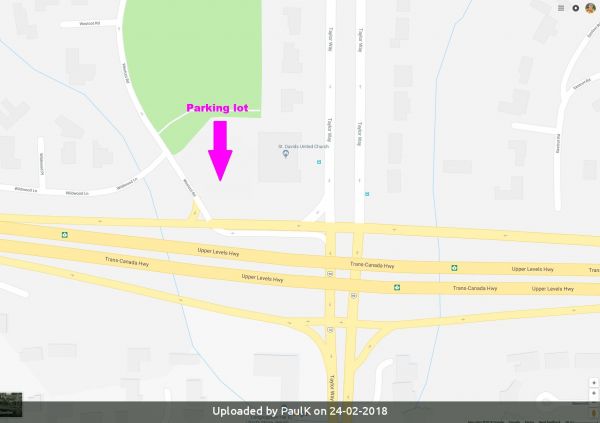 Other trips or events organized by this BCMC member

Ski ascent from near the end of Mamquam FSR

Ski touring off Lightning Lake chain in Manning Park

Ski touring off the Coq. Approach from Britton Creek R.A.