Name: Garibaldi Névé Traverse
Starts: Sat Mar 24, 2018
Meetup: TBD: see planning forum
Return: Sun Mar 25, 2018
Registration opens: Mon Mar 05, 2018
Event category: Backcountry Skiing
Difficulty grade: C3 [?]
For members only: Yes
Screening used: Yes
Max participants: 12
Organizer: Winifred Swatschek

Profile info:
1. How strong a skier are you? Can you ski treed slopes and bad snow with an overnight pack?
2. State your avalanche skills/experience/training.
3. State your glacier travel/rescue skills/experience/training.
4. Describe your overnight ski experience.
5. Do you have a vehicle suitable to drive to the Diamond Head parking (winter tires and chains)? How many people (plus gear) can your vehicle hold?
6. Confirm that you have updated your emergency contact in your BCMC profile.
You must login in order to sign up online for one of the BCMC Trips. If you don't have a BCMC membership account then please obtain one.  If you'd prefer to learn more before joining then please join as a 30-day Guest member.   Some trips are BCMC members only.
Note: Organizer/ Group Emergency Contact: Cliff Eschner is at home this weekend, Not on the trip, and can be reached at 604-219-6357.
Updates:
Text message received at 10:00pm Sun 25 March from Winifred: Shuttle vehicles have arrived at Diamond Head parking  to pick us up. Heading to Squamish.
Text message received at 8:00pm Sun 25 March from Winifred: At Diamond Head "parking lot. Waiting for car shuttles."
Text message received at 4:57pm Sun 25 March from Winifred: "At Elfin" lakes shelter.
Satellite message received at 6:43am Sun 25 March from Bryant: "All ok @ Sentinel pass" sent at 10:48pm Sat 03/24/2018. Elevation 6216 ft. Lat, Long 49.884516, -122.988166 .
=====
The classic Garibaldi Névé Ski Traverse from North to South.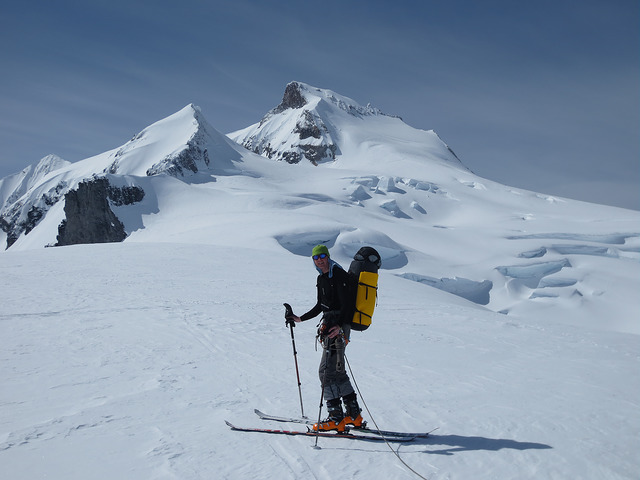 We will get an alpine start in the wee hours of Saturday morning, shuttle vehicles between Rubble Creek and Diamond Head, then hike/ski from Rubble Creek to Garibaldi Lake, ski across the lake and up towards the Shark Fin.  Sunday we will complete our trek and ski out via Elfin Lakes to the Diamond Head parking.

While this trip is fairly straightforward, good skiing ability is a must to be able to handle poor snow conditions and ski with an overnight pack.  Pace will be moderate.  We will travel in smaller teams, regrouping along the way (details will be in the planning forum).
We do not anticipate roping up but our group should have some basic glacier gear regardless. Everyone is expected to wear their harness while traveling on the glaciers.

Gear will be discussed in the planning forum.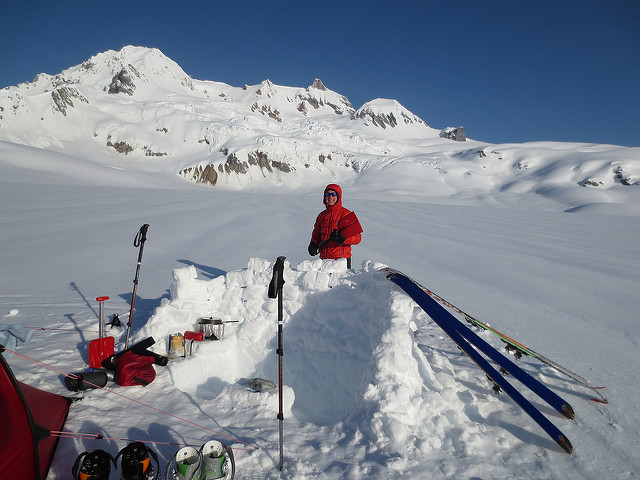 Other trips or events organized by this BCMC member

The first outdoor session, designed to cover basic mountaineering techniques in a reasonably safe setting.

Session one... mid-week evening indoor meeting

Series of sessions with two overnight trips, the training spaced over a few weekends to allow time to absorb info.