Name: A Workshop on the Art of Advocacy and Backcountry BC
Starts: Tue Mar 27, 2018
Meetup: 7:00 PM Anza Club loft (3rd Floor)
Return: Tue Mar 27, 2018
Registration opens: Wed Mar 07, 2018
Event category: Instructional Program
Difficulty grade: A0 [?]
For members only: Yes
Screening used: No
Max participants: 12
Organizer: Chris Ludwig

Profile info:
Are their any issues of concern or personal importance to you?
What kind of laptop / OS will you be bringing?
You must login in order to sign up online for one of the BCMC Trips. If you don't have a BCMC membership account then please obtain one.  If you'd prefer to learn more before joining then please join as a 30-day Guest member.   Some trips are BCMC members only.
You are never too young or too old to change the world for the better.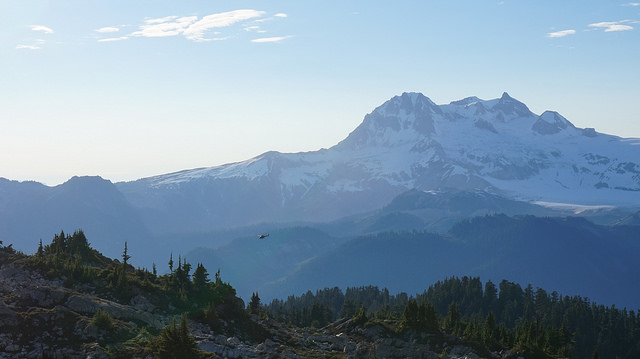 The BCMC has a long and proud history of successful backcountry advocacy.  The creation of Garibaldi Park is just one of a long list of such critical accomplishments.  The BCMC with a small but dedicated team of advocates continues this tradition and works quietly (and sometimes loudly) to defend our wilderness areas and to work to expand, reclaim and enhance backcountry recreation opportunities for our membership and the public.
In this first of its kind workshop (taught by veteran advocate and Backcountry BC Webmaster Chris Ludwig) we will discuss and learn the following:
Part I
1) Explore and understand the fundamental differences between advocacy and political activism. 
2) Discuss the BCMC's past accomplishments, and the issues we as a club are currently working on.
3) Learn a variety of proven and winning strategies and styles for successful advocacy (including using media, social media, and political lobbying).
4) Discuss and learn about the political and regulatory landscape of British Columbia and how land and access is managed.
5) Learn methods of obtaining information and documents when answers are not forthcoming.
6) Learn about and become aware of the other advocacy and special interest groups that have a stake in land use and backcountry recreation. 
Part II - Advocacy Resources and Computer Tutorial
7) Learn how to utilize the Backcountry BC website for research, campaigning, mapping and tackling backcountry issues (the document repository, mapping, issues, front end authoring, issue groups, etc.)
8) Get involved and make a difference!  Learn how to become a part of the BCMC team of advocates.
Requirement:  A laptop computer
The workshop fee for this course is $5.00 using the Paypal Button on the left.
Note: Backcountry BC is officially owned and operated by the BCMC 
Other trips or events organized by this BCMC member

First Public Backcountry BC / BCMC Rec & Con Commitee Meeting

A Workshop on GPS Devices and GPS Data/Data Transfer

1hr info session for members wanting to start/improve organizing club trips (from 6-7:15pm, before BCMC Social).