Name: **Rescheduled** Mt Harvey-North Ramp
Starts: Sat Apr 21, 2018
Meetup: St Davids Church N. Van
Return: Sat Apr 21, 2018
Registration opens: Wed Apr 04, 2018
Event category: Mountaineering
Difficulty grade: C4 [?]
For members only: Yes
Screening used: Yes
Max participants: 6
Organizer: Oudina Cherfi

Profile info:
What is your mountaineering experience ?
Do you need a ride or can you give rides ?
If the trip is a no go, are you willing to go for the tourist route instead ?
You must login in order to sign up online for one of the BCMC Trips. If you don't have a BCMC membership account then please obtain one.  If you'd prefer to learn more before joining then please join as a 30-day Guest member.   Some trips are BCMC members only.
Basic mountaineering training. Must have completed at least one PD ice/snow route depending on conditions. 
MEET at St Davids Church in N. Van. at  5:30 am on Saturday April 21.
Grocery List:
* Pair of ice tools(hammer + adze), or combination of Mountaineering axe and Ice axe
* steel (no aluminum!) crampons,
* helmet,
* climbing harness,
* 50m 8mm half rope which I will provide 
* 1 ice screws each,
* rescue pulley,
* ascender (tibloc)
* rappel / anchor material,
* 2+ snow pickets with runners attached,
* min. two  5mm prusiks,
* long slings for tree anchor
* personal emergency kit (head lamp with spare batteries, medical, PLB/SPOT/GPS if you have).
* avy gear 
* a sense of humor
Safety Level
If avy are considerable it's a no go. We might just do the tourist route to Mt. Harvey.
POP (probability of precipitation) < 40%
For conditions check out the forum (https://bcmc.ca/forum/#topic/Mt-Harvey-.htm). Bring snowshoes
Check your e-mail (even your junk folder). I will send e-mails for more details.
*if minimum safety levels are not met, the trip will be canceled, last minute cancellations do occur.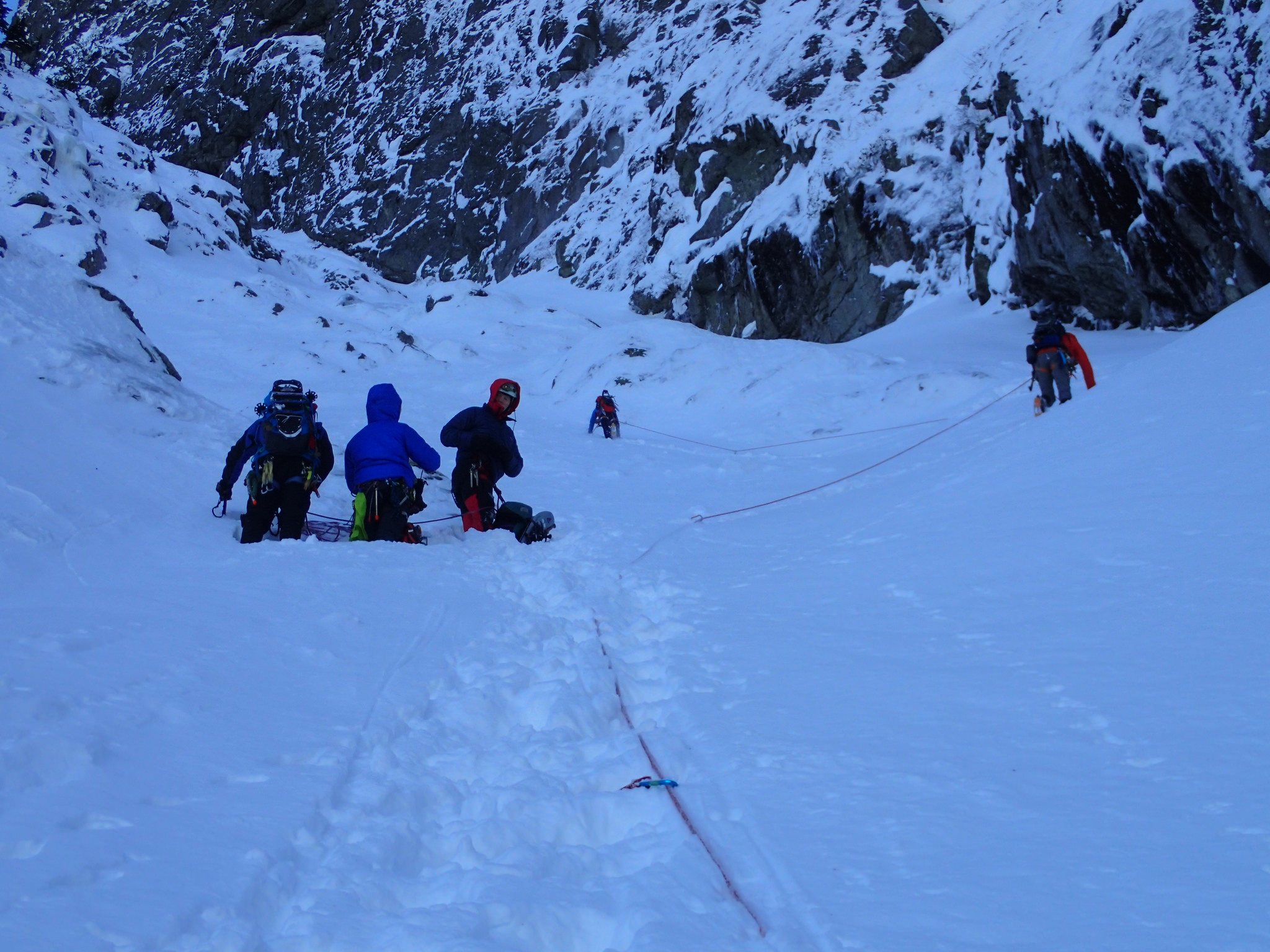 Other trips or events organized by this BCMC member

Mountain Lake Hut Exportation

Mt Garibaldi Via Brohm Ridge

4 day course for Alpine climbing