Name: **Rescheduled**Mt Brunswick N-E Couloir
Starts: Sat May 05, 2018
Meetup: St Davids Church North Van
Return: Sat May 05, 2018
Registration opens: Wed Apr 04, 2018
Event category: Mountaineering
Difficulty grade: C4 [?]
For members only: Yes
Screening used: Yes
Max participants: 6
Organizer: Oudina Cherfi

Profile info:
What is your alpine background ?
You must login in order to sign up online for one of the BCMC Trips. If you don't have a BCMC membership account then please obtain one.  If you'd prefer to learn more before joining then please join as a 30-day Guest member.   Some trips are BCMC members only.
Approach: via Lions Bay trail head to Brunswick Mt.
The Climb: Expect  500 m of snow to about 45-50 degrees, possibly with a steep bit at the summit. Concern is the cornice not to mention avy conditions.
Gear: Helmet, harness, steel crampons, ice axe, 1 picket, alpine slings (60cm) with biners, couple of locking biners, rope will be provided by the organizer, since the approach is long I am opting for snowshoes (snow level is around 800 m), there is expected wind so bring hardshell, couple of warm gloves, warm drinks and food, avy gear such as shovel, probe, beacon, personal emergency kit
Itinerary: Hopefully get to the trailhead at Lions Bay by 5:30am on Saturday morning. Depending what the avy conditions are by Thursday, we will traverse around Brunswick Mt and decent the Brunswick-Hat col. Trip is expected to take all day 12+ hours car to car. I have attached a gpx file for the intended route.

If conditions don't meet minimum safety levels the trip can be canceled, suspended and moved last minute.

Car pooling: We will meet at St Davids Church at 4:45 am Sat May 5 2018. Lets use the forum to indicate if you will drive and can take passengers.

Avy up dates:
http://www.northshorerescue.com/avalanche-info/
https://www.avalanche.ca/map/forecasts/south-coast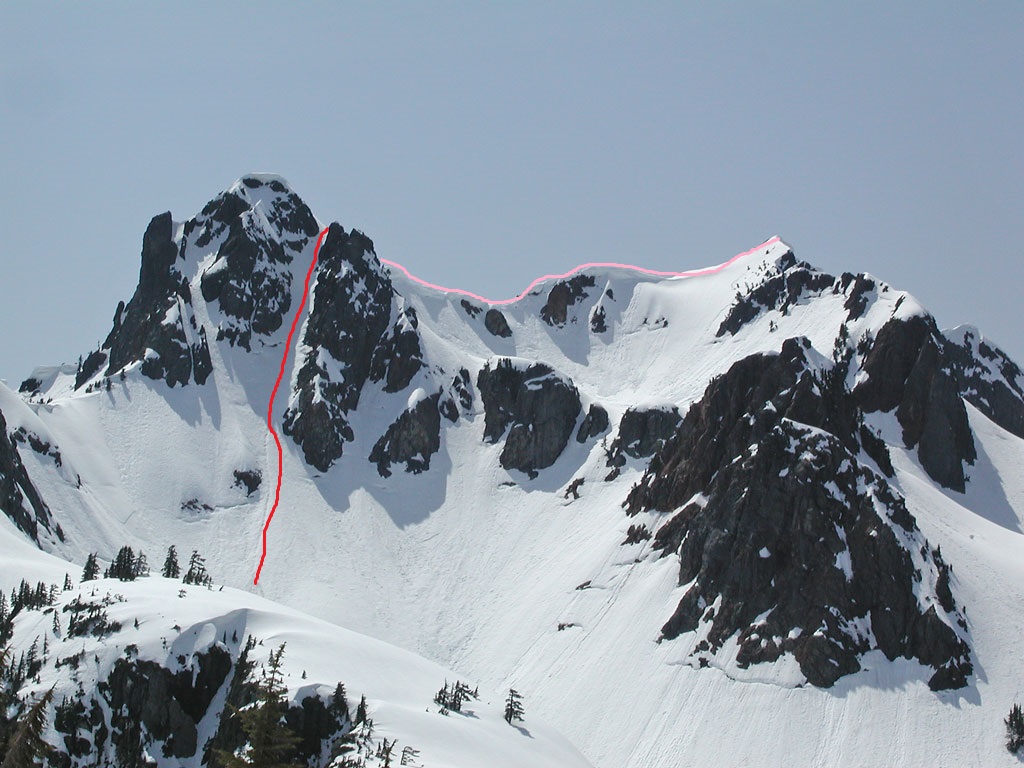 Other trips or events organized by this BCMC member

Mountain Lake Hut Exportation

Mt Garibaldi Via Brohm Ridge

4 day course for Alpine climbing