Name: Garibaldi Park Short Traverse
Starts: Sat Jul 14, 2018
Meetup: St David's Churchat 7.30 am
Return: Sun Jul 15, 2018
Registration opens: Thu May 31, 2018
Event category: Backpacking Trip
Difficulty grade: B1 [?]
For members only: Yes
Screening used: Yes
Max participants: 10
Organizer: Brian J Wood

Profile info:
Can you backpack with one weekend's gear and supplies. I prefer that everyone can be independent . There is $10 per person BC Parks Camping fee
You must login in order to sign up online for one of the BCMC Trips. If you don't have a BCMC membership account then please obtain one.  If you'd prefer to learn more before joining then please join as a 30-day Guest member.   Some trips are BCMC members only.
Crossover backpack between Cheakamus Lake and Black Tusk meadows.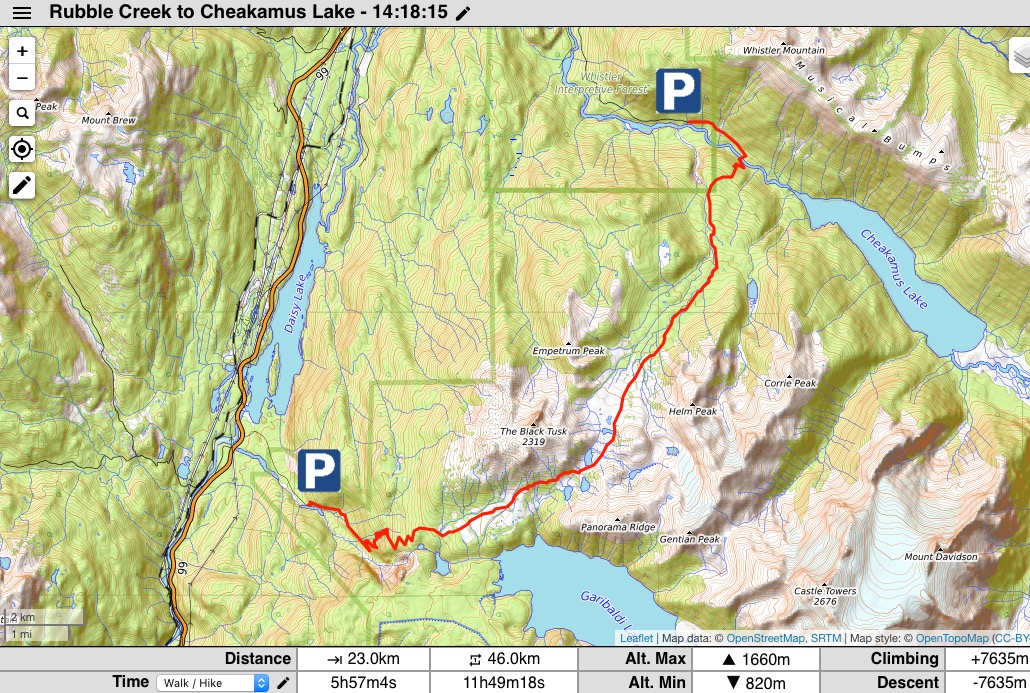 A 
On Saturday morning, to avoid lengthy car shuttle two independent parties  park at their choice of either Rubble Creek or Cheakamus Lake at opposite ends of the traverse. The two parties walk generally towards each other to meet about halfway between their respective starts and camp together on Saturday night close by many volcanic features which can be explored then or on following Sunday Morning. Both parties leave camp separately and continue walking to opposite ends of traverse from where they drive the car of the other party to dr a meeting place on Sunday afternoon where the cars are exchanged  to permit everyone to drive back home
Other trips or events organized by this BCMC member

Date is tentative as this trip requires TWO independent leaders with at least TWO cars to handle shuttle

Learn to build snow shelters, then test them out in the backcountry!

This "prep" session is ONLY for those confirmed to attend the Snow Shelter Workshop on April 2/3 weekend.