Name: Rock Rescue (special price)
Starts: Sat Aug 11, 2018
Meetup: Squamish
Return: Sat Aug 11, 2018
Registration opens: Mon Jul 09, 2018
Event category: Guided Instruction
Difficulty grade: B5 [?]
For members only: Yes
Screening used: No
Max participants: -
Organizer: Marlaina Rhymer

Profile info:
You must login in order to sign up online for one of the BCMC Trips. If you don't have a BCMC membership account then please obtain one.  If you'd prefer to learn more before joining then please join as a 30-day Guest member.   Some trips are BCMC members only.
This course is intended for climbers who would like to be self-sufficient and know what to do in case of emergency while rock climbing. 
This course is taught by Mountain Skills Academy & Adventures by a professional ACMG certified guide. MSAA is offering a special price for BCMC members of $155 + GST (regular price for non-members: $199 + GST). 
To register for this course, follow these steps:
(1) Click "Join this Trip" on the left side of the page. You will be added to the Waiting List
(2) Once on the Waiting List you will have access to the Course Online Payment on the left side of the page where you will find a promo code. Click here and follow the prompts to complete your payment on MSAA's secure booking site. Be sure to select August 11 in the drop down menu.
(3) Once your payment has been received and processed, you will be added to the Confirmed List
(4) Keep your eye on your email inbox for further updates
Note, you can also use this promo code for any of the other dates listed, but this date in particular will have other BCMC members attending!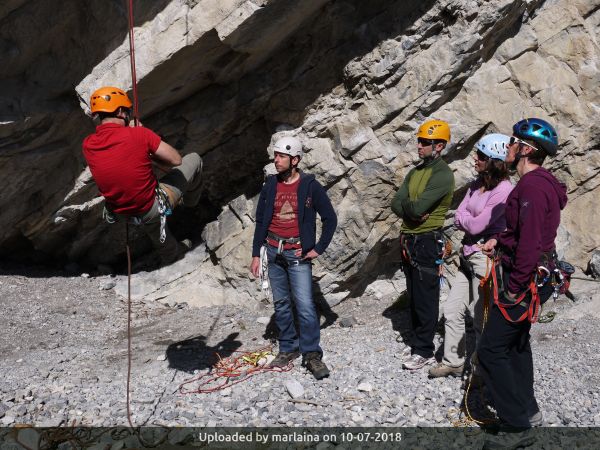 Other trips or events organized by this BCMC member

Learn critical glacier travel safety skills essential for summer mountaineering

Learn the basics of top-roping outdoors - no experience required!

Will you know what to do if things go wrong? Learn to be self sufficient on the rock