Name: Kids Climbing - Murrin Park
Starts: Sun Jul 22, 2018
Meetup: July 22, 8 am at St. David's Church
Return: Sun Jul 22, 2018
Registration opens: Wed Jul 18, 2018
Event category: Rock Climbing
Difficulty grade: CLASS 5 [?]
For members only: No
Screening used: No
Max participants: 4
Organizer: Shashiraj Shanbhag

Profile info:
How many kids will be joining you?
Do you have the climbing gear - helmet / harness?
Can you belay?
You must login in order to sign up online for one of the BCMC Trips. If you don't have a BCMC membership account then please obtain one.  If you'd prefer to learn more before joining then please join as a 30-day Guest member.   Some trips are BCMC members only.
Planning to take my five year old daughter climbing on Sunday to Murrin Park. We will be doing some fun kid friendly climbs at Sugarloaf which is an easy hike from the parking lot. If you have kid(s) who would like to climb and have climbing harness and helmet, you are welcome to join. Kid's climbing shoes is optional, sneakers will be fine for the climbs we will be doing. No prior climbing experience required. I will bring my rope, climbing gear and a trad rack in case if there is any interest in exploring other options.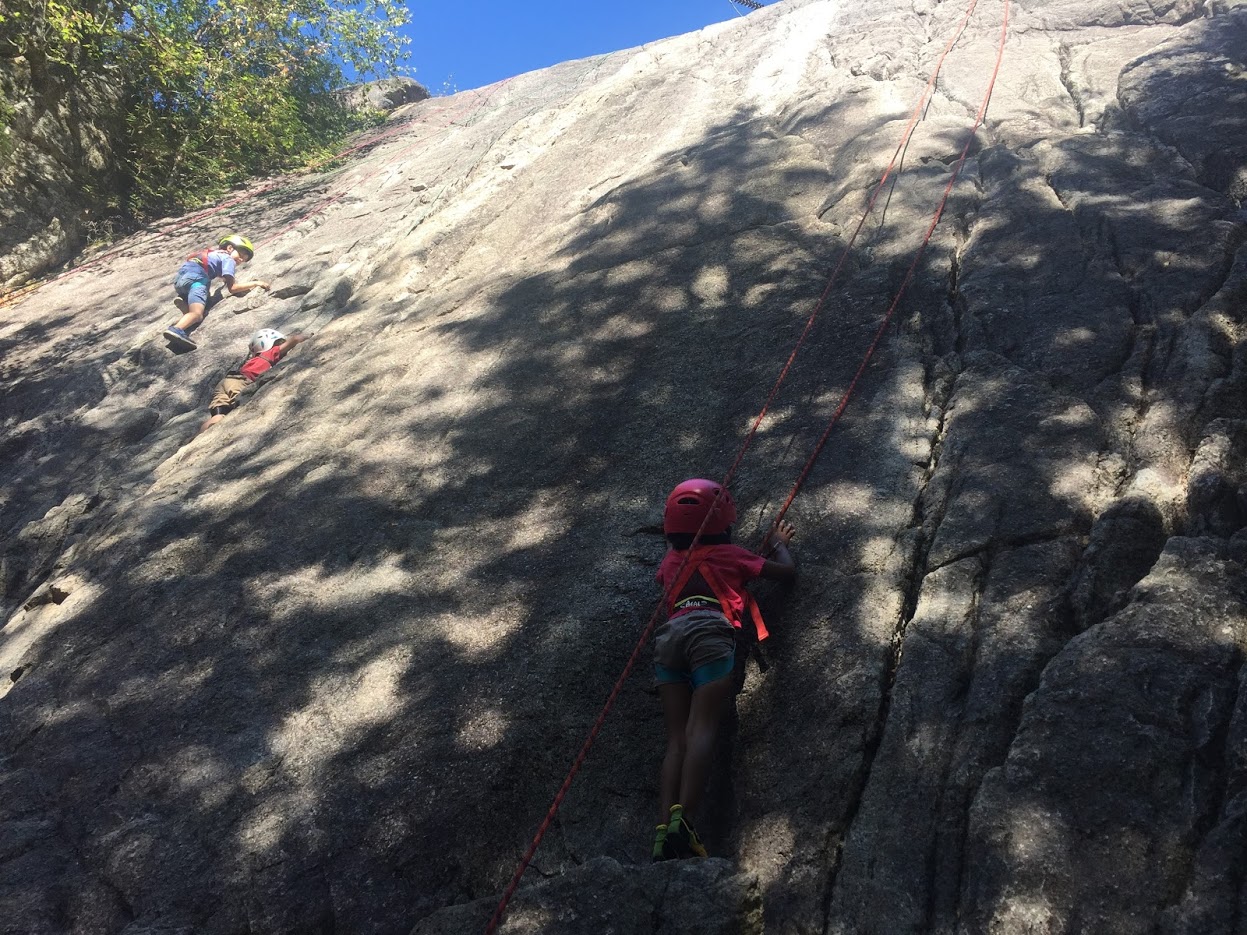 Other items - snacks, water, sunscreen, hat,  kids swimwear (for potential picnic / swim at the lake in afternoon) 
I am flexible with the plan and open to other ideas as well. Please feel free to give me a call if you have any questions.
Other trips or events organized by this BCMC member

Kids Indoor Climbing at Climb Base 5 in Coquitlam - May 20 @ 11:00 am

Easy Sunday morning hike on Mount Seymour

Kids Climbing on Aug 26 at The Playground Crag at Crumpit Woods