Name: Offwidth Climbing in Squamish
Starts: Sat Aug 18, 2018
Meetup: 7am at St David's Church
Return: Sat Aug 18, 2018
Registration opens: Mon Jul 30, 2018
Event category: Rock Climbing
Difficulty grade: 5.9-5.10 [?]
For members only: No
Screening used: Yes
Max participants: 12
Organizer: Samuel Mullen

Profile info:
What is your favorite offwidth that you have climbed in Squamish? Did you lead it?
Can you drive or take a rope?
You must login in order to sign up online for one of the BCMC Trips. If you don't have a BCMC membership account then please obtain one.  If you'd prefer to learn more before joining then please join as a 30-day Guest member.   Some trips are BCMC members only.
Wide cracks are hard. Let's spend a day writhing up them.
This trip will be ideal for those who want to improve their offwidth climbing. If you plan to climb something like Pipeline, Boogie 'Til You Puke, Bop 'Til You Drop, an alpine route in Washington Pass, anything in Vendauwoo, or climb a big wall in Yosemite, you'll probably get something out of this trip.
We will be pooling trad gear. Leave your aliens/x4s at home.
Please ensure that you have the appropriate knowledge and experience before joining this trip. You will be responsible for your own safety.
Trip will be cancelled if the forecast is poor (PoP > 50%).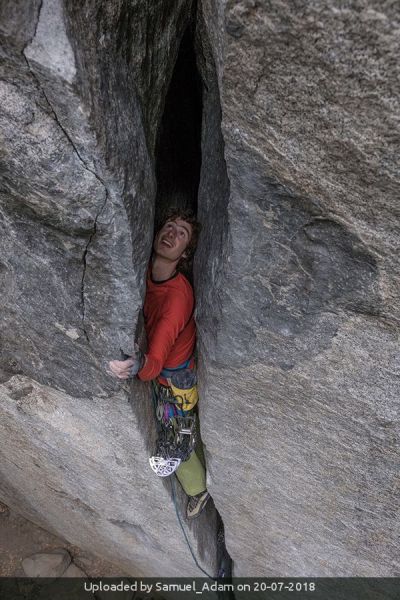 Other trips or events organized by this BCMC member

Slab Climbing at Seal Cove or AMO Wall

A day of moderate [5.7-5.10b] single-pitch crack and slab climbing in the Squamish area.

via Sigurd Creek & West Ridge