Name: BCMC Volunteer's BBQ and Appreciation
Starts: Tue Aug 14, 2018
Meetup: Jericho Beach - Group Picnic Area 6:00 pm
Return: Tue Aug 14, 2018
Registration opens: Tue Jul 31, 2018
Event category: Volunteer Meeting
Difficulty grade: A1 [?]
For members only: Yes
Screening used: No
Max participants: -
Organizer: Polina Andreychenko

Profile info:
Do you have any food allergies that we should know about?
You must login in order to sign up online for one of the BCMC Trips. If you don't have a BCMC membership account then please obtain one.  If you'd prefer to learn more before joining then please join as a 30-day Guest member.   Some trips are BCMC members only.
Tuesday August 14th 6:00pm
JERICHO BEACH - Group Picnic Area
BCMC ANNUAL VOLUNTEERS BBQ  
 For all the incredible BCMC volunteers out there! We want to celebrate all the amazing work they have done! 
If you have volunteered or are volunteering for the BCMC please come have an evening of fun, food, community, and some competition! We will have burgers from our grill master, but if you wish to bring a potluck item it is encouraged! The food will be followed up with an avalanche beacon search contest.

This event is open to the many energetic volunteers who do so much to make the BCMC a great club by organizing socials, trips, courses, or providing much needed help with building/repairing our club cabins and trails!
What: Volunteer BBQ with a Beacon and Beach Contest!
Updated!! Where: north of Jericho Beach - Group Picnic Area (west  of Concession)
When: Aug 14, 2018 (6:00pm - 9:00pm). Contest will begin at 7:30pm.
What to bring: Yourself, beach blanket or chairs, an avalanche beacon (if you have one and wish to participate in the contest), BYOB, snacks/potluck items encouraged! 

Contest Details: We will be burying a number of avvy beacons (depending on number of participants). It is up to you to find (mock rescue) as many as possible. There will be prizes for the first person/team to locate a beacon, and for the first person/team who locates the most beacons, in the given time frame. More details to come at time of event!
We will be having burgers (veggie options available), soft drinks, and some snacks. If you would like to bring your favorite potluck dish to share we gladly welcome it, but it is not required.
Please advise us of any allergies, and note that this event is meant for BCMC volunteers.
If you have questions about the event, feel free to contact me at socials@bcmc.ca

And lastly... please be responsible and BYOB (bring your own beverage) of choice. We will have some soft drinks available at the event.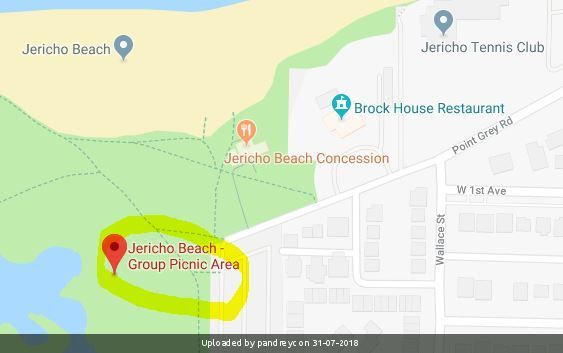 Other trips or events organized by this BCMC member

BCMC Social presentation open to both members and non-members. Online via Zoom

Summit Mt. Fromme as in the 105 Hikes Book

Rainy day bouldering at the Hive terminal ave location