Name: Cypress Falls Bouldering +/ Climbing
Starts: Wed Aug 08, 2018
Meetup: 5:45PM, parking lot of St. David's United Church at Taylor Way & Hwy 1
Return: Wed Aug 08, 2018
Registration opens: Tue Aug 07, 2018
Event category: Rock Climbing
Difficulty grade: A5 [?]
For members only: No
Screening used: No
Max participants: 12
Organizer: Jonathan Colyer

Profile info:
Do you want to boulder or roped climb?
Do you have a bouldering pad?
Do you have a vehicle and are willing to drive it?
You must login in order to sign up online for one of the BCMC Trips. If you don't have a BCMC membership account then please obtain one.  If you'd prefer to learn more before joining then please join as a 30-day Guest member.   Some trips are BCMC members only.
Climb at Cypress Falls park after work. There is good quality bouldering (starting from V0) and sport climbing (starting mostly from 5.10), and some trad (starting mostly from 5.9) all a short walk (60 seconds~ to 10 minutes) from the carpark. Cypress Falls park is a 10 minute drive from St David's.
To get the most out of the trip, you will be able to second/TR 5.10+ climbs or have bouldered at least V1 outdoors before (this is not a requirement though :) )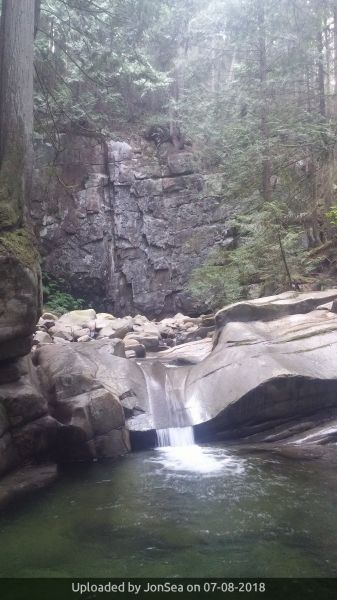 Other trips or events organized by this BCMC member

Mt Rexford and Nesakwatch Spire Mission

Attempt Rainier while the good weather is forecast to last

Glacier Peak long weekend trip