Name: Le tour de Coleman
Starts: Sun Aug 12, 2018
Meetup: 4:55 am Meeting Details in Planning Forum
Return: Sun Aug 12, 2018
Registration opens: Sat Aug 11, 2018
Event category: Mountaineering
Difficulty grade: C3 [?]
For members only: Yes
Screening used: Yes
Max participants: 6
Organizer: Esteban Guisado

Profile info:
1. Describe your glacier travel experience.
2. How much ice climbing experience; at what grade?
3. Do you need a ride?
You must login in order to sign up online for one of the BCMC Trips. If you don't have a BCMC membership account then please obtain one.  If you'd prefer to learn more before joining then please join as a 30-day Guest member.   Some trips are BCMC members only.
Ice Scramble exploring the glacier above the seracs on the Coleman Glacier at Mt Baker WA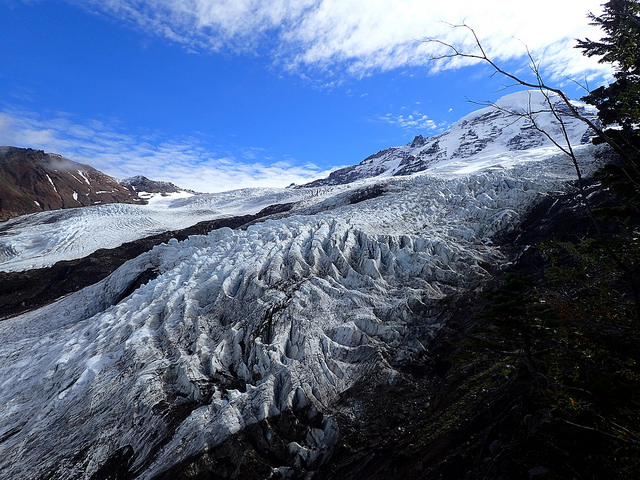 We will be crossing the border into the United States so make sure your documents are valid before the trip date to avoid delays for the group.
            This is not a course:  assess your experience and skills carefully.
You must have glacier travel experience and safe belay practices.

The focus will be on low angle glacier travel (up to WI2) and crevasse navigation.

A few spicy moves possible for those inclined...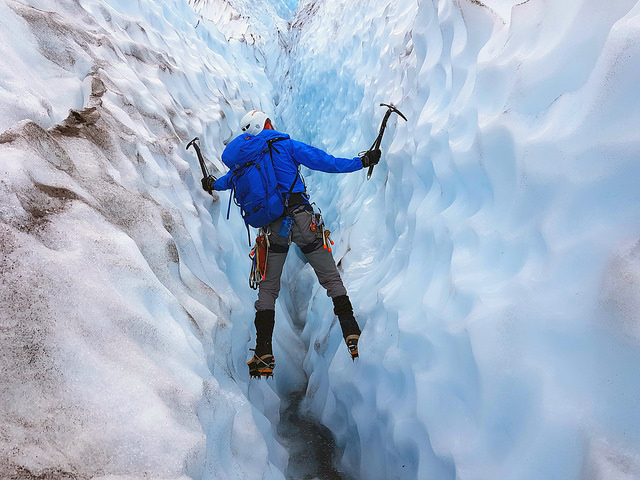 Gear required:

Bring your own ten essentials.

https://www.mountaineers.org/blog/images/the-ten-essentials/image_view_fullscreen

Headlamp (fresh batteries!)

Helmet, Harness and Belay Device.
Goggles or protective glasses. Sunscreen!
Rigid boots and steel crampons (such as BD Sabertooth or Petzl Lynx.)
    Properly fitted before the trip date! 
We do Not recommend light mountaineering crampons (such as BD Contacts or Aluminum crampons) or Monos, as we will encounter poor conditions including crumbly rock, frozen slush and sun-affected glacier ice.
One General Mountaineering Axe plus One Technical Ice Tool.
Ropes, ice screws and other climbing gear.
Organizer will use the Planning Forum for additional information
Other trips or events organized by this BCMC member

three days of climbing in the Skaha bluffs

three days of climbing in the Skaha bluffs

Spend the long weekend on the island (CURRENTLY PENDING COVID RESTRICTIONS)