Name: Mountain lake hut refurbishment
Starts: Fri Sep 28, 2018
Meetup: TBD
Return: Sun Sep 30, 2018
Registration opens: Fri Aug 24, 2018
Event category: Hut Construction
Difficulty grade: A/1 [?]
For members only: No
Screening used: Yes
Max participants: 8
Organizer: joe blakeman

Profile info:
Do you have any trades skills? (not Mandatory)
Are you able to take the Friday off?
You must login in order to sign up online for one of the BCMC Trips. If you don't have a BCMC membership account then please obtain one.  If you'd prefer to learn more before joining then please join as a 30-day Guest member.   Some trips are BCMC members only.
  We are looking to assemble a work crew that will fly into the mountain lake hut and continue repairs on the structure, roof, and outhouse, as well as installing a propane heat system. We will fly by helicopter on the morning of Friday Sept.28th and fly out again in late afternoon on Sunday Sept.30th. Preference will be given to those with applicable trade skills. If you would like more info please do not hesitate to contact me.
  Thanks to all those who made it out in July and apologies to those who could not make the last minute re-schedule. We should not have the same issues with transportation this time. Great progress was made but there is still a lot to get done.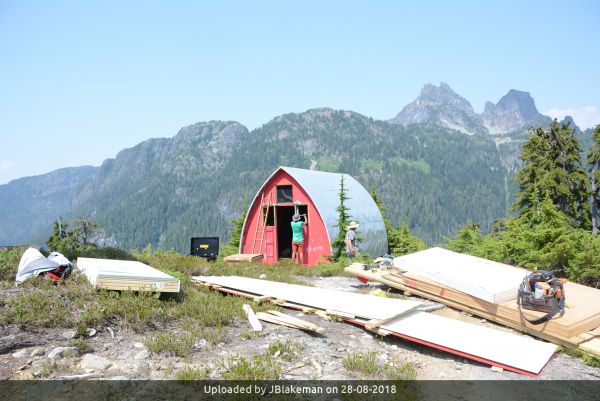 Other trips or events organized by this BCMC member

Assemble a work crew to fly into the hut and begin repairs

Bowen Island triathlon. Bike/Hike/Pub

Gather the participants that are interested in helping with the mountain lake hut project.