Name: Frosty Mountain
Starts: Sun Sep 30, 2018
Meetup: Departure will be at 6:15 from Dominion/ Boundary St. (Chevron Station)
Return: Sun Sep 30, 2018
Registration opens: Wed Sep 26, 2018
Event category: Hiking
Difficulty grade: B2-C2 [?]
For members only: No
Screening used: Yes
Max participants: 6
Organizer: Guillaume Thimus

Profile info:
What was the last day hike you liked the most?
You must login in order to sign up online for one of the BCMC Trips. If you don't have a BCMC membership account then please obtain one.  If you'd prefer to learn more before joining then please join as a 30-day Guest member.   Some trips are BCMC members only.
Hike category B3-C3.
We will be looking to hike at a decent speed.

Looking ahead for a good day hike and some yellow trees at the top.
It may be a long day. We will be heading early to enjoy most of the day. 
Departure will be at 6:15 from Dominion/ Boundary St. (Chevron Station)

Headlamp and warm layers highly recommended. It's getting cold up there! 
The weather forecast is mentioning some clouds and 1-3mm rain at the end of the day.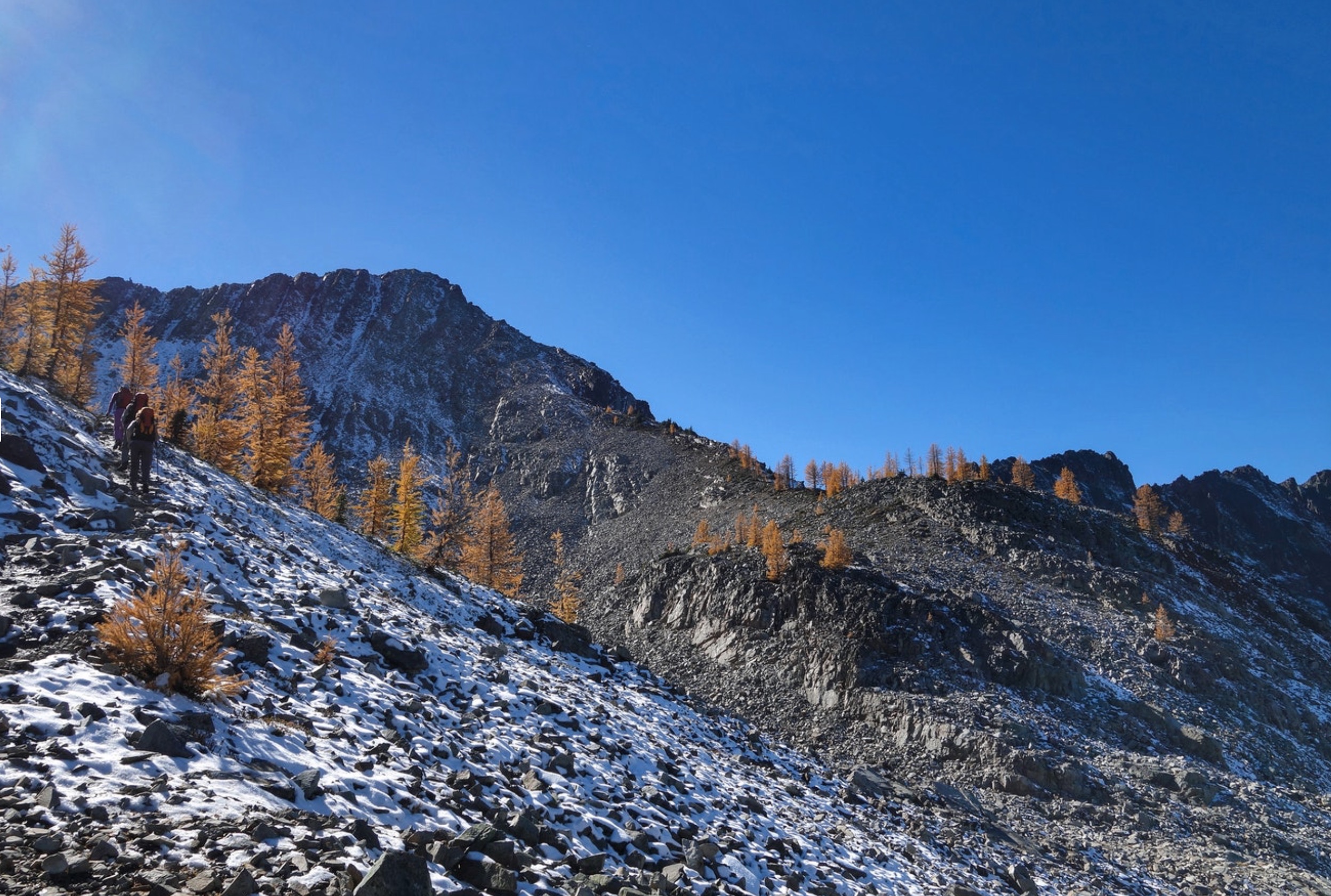 Other trips or events organized by this BCMC member

Backcountry skiing practice session at Seymour

Exploring Frosty mountain skiing possibilities

Typical hike of the bcmc trail with icy conditions.