Name: Rockies Ice
Starts: Sat Feb 09, 2019
Meetup: Meeting Details in Planning Forum
Return: Mon Feb 18, 2019
Registration opens: Thu Jan 03, 2019
Event category: Ice Climbing
Difficulty grade: A5 [?]
For members only: Yes
Screening used: Yes
Max participants: 6
Organizer: Cliff Eschner

Profile info:
What is your ice climbing experience? years? grade? leading?
What is your experience on ice with double ropes? lead belay? multi-pitch? building anchors?
You must login in order to sign up online for one of the BCMC Trips. If you don't have a BCMC membership account then please obtain one.  If you'd prefer to learn more before joining then please join as a 30-day Guest member.   Some trips are BCMC members only.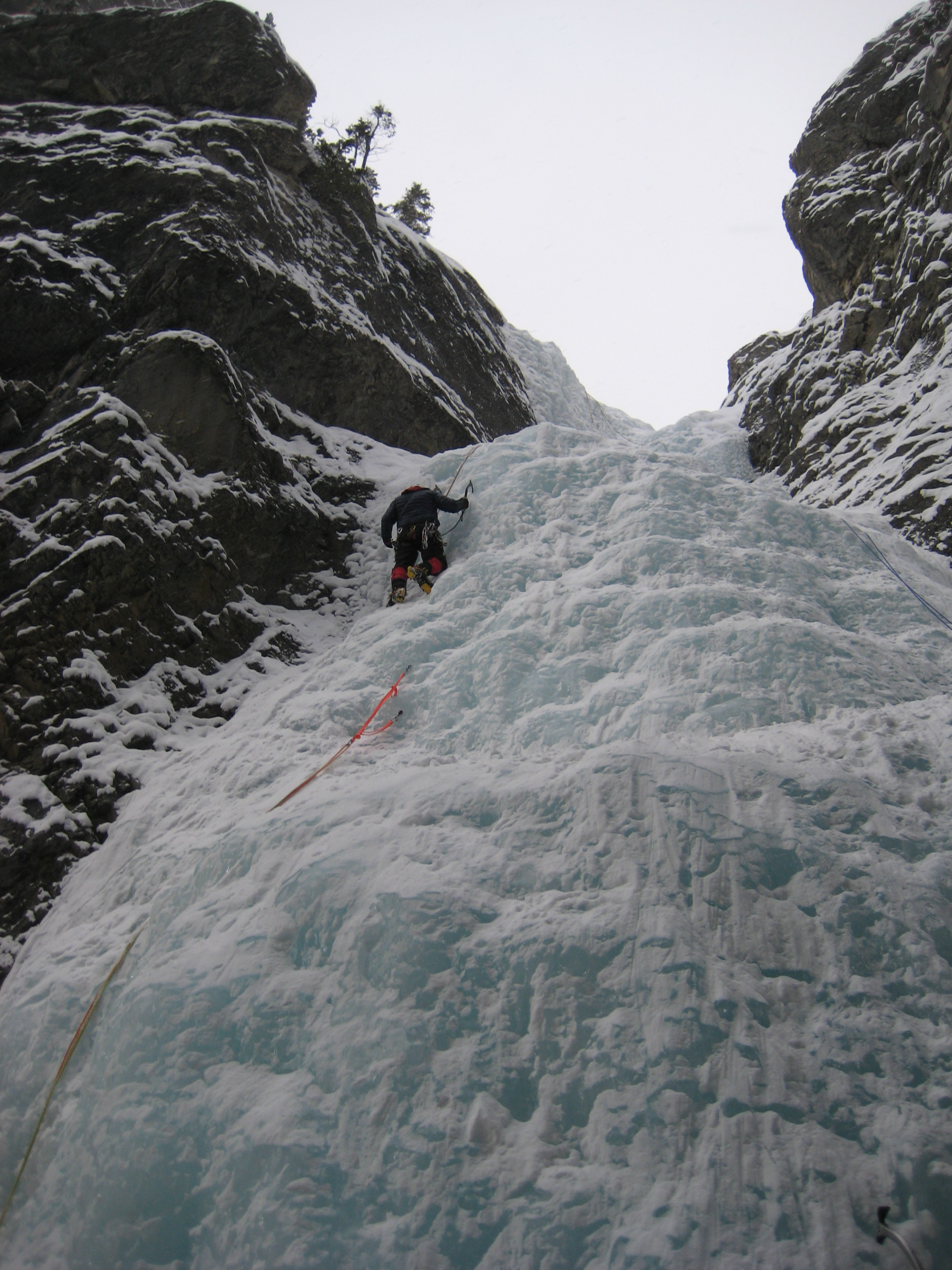 Annual Ice Climbing Pilgrimage to the Rockies near Canmore, AB

You must have ice climbing experience and safe belay practices.  

Some of the climbing areas are remote and require alpine experience, so assess your skills and experience carefully.
The group will split for the day when we go to small climbing areas.
Dates are tentative; trip is ~5-10 days depending on conditions and everyone's schedule.
Locations dependent on ice conditions.
Organizer will use the Planning Forum for additional information
Recommended carpooling cost:  we will share transportation costs.
Accommodation:  we will share accommodation costs.
Other trips or events organized by this BCMC member

20km return Cayuse Flats to the summit of Silverdaisy Mtn

Ski Tour to Elfin Lakes ~ 22km

Mt Kelly via SE Ridge from Cambie Creek