Name: Garibaldi Névé Traverse
Starts: Sat Mar 23, 2019
Meetup: TBD: see planning forum
Return: Sun Mar 24, 2019
Registration opens: Thu Feb 21, 2019
Event category: Backcountry Skiing
Difficulty grade: C3 [?]
For members only: Yes
Screening used: Yes
Max participants: 6
Organizer: Joe Blakeman

Profile info:
1. How strong a skier are you, off-piste?
2. Touring: How skilled are you skinning an icy skin track with an overnight pack?
3. State your avalanche skills/experience/training.
4. State your glacier travel/rescue skills/experience/training.
5. Describe your overnight ski experience.
6. Are you able to drive? How many people (including yourself plus gear) can your vehicle hold?
You must login in order to sign up online for one of the BCMC Trips. If you don't have a BCMC membership account then please obtain one.  If you'd prefer to learn more before joining then please join as a 30-day Guest member.   Some trips are BCMC members only.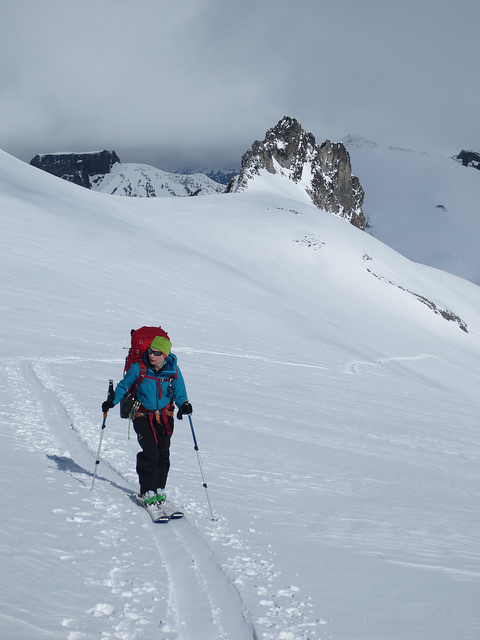 The classic Garibaldi Névé Ski Traverse from South to North
We will get an early start in the wee hours of Saturday morning, arrange to exchange vehicles with Winifred's group and set off from Diamond Head. The goal will be to camp on the Bishop glacier just past Opal cone and negotiate the ice field on Sunday morning.

While this trip is fairly straightforward, good skiing ability is a must to be able to handle poor snow conditions and ski with an overnight pack.  Pace will be moderate.  We do not anticipate roping up but our group must have basic glacier gear regardless. Everyone is expected to wear their harness while traveling on the glaciers.

Gear will be discussed in the planning forum.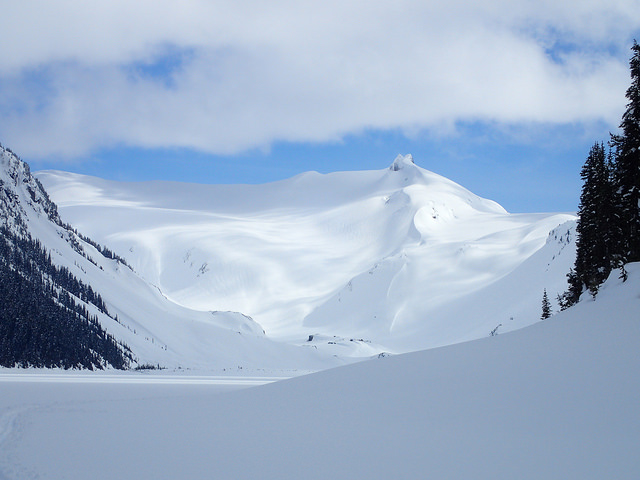 Other trips or events organized by this BCMC member

Hike to Capilano mountain and summit the surrounding peaks.

Ski touring in the Coquihalla

Follow up trip for participants of the intro to backcountry ski course.