Name: Tieton River Rock climbing
Starts: Sat May 04, 2019
Meetup: TBD
Return: Sun May 05, 2019
Registration opens: Wed Apr 24, 2019
Event category: Rock Climbing
Difficulty grade: A5 [?]
For members only: Yes
Screening used: Yes
Max participants: 4
Organizer: Jonathan Colyer

Profile info:
Are you a skilled lead belayer?
Do you have valid travel documents that will allow you to easily cross the US border?
Are you willing and able to drive a vehicle there?
You must login in order to sign up online for one of the BCMC Trips. If you don't have a BCMC membership account then please obtain one.  If you'd prefer to learn more before joining then please join as a 30-day Guest member.   Some trips are BCMC members only.
This trip is a reccy to check the area out, a full trip will be posted later (assuming reccy goes well). Because of this - only sign up to this trip if you are a confident climber. Bonus points if you have climbed before at Vantage.

We will travel to Tieton (Tie-eh-ton) river, WA (close to Yakima) on Friday night after work and stay at a motel (I don't want to pitch a tent in a strange campsite at 11pm or later) on Saturday morning, climb Saturday, camp at campsite, climb half of Sunday and then return. Tieton river is about a 20-30 minute longer drive than to Vantage, WA for comparison.
There are over 400 routes, with tons of both trad and sport - many easy options too.
The rock is superficially similar to that at Vantage (big columns), except it's andesite instead of basalt. There are two levels - with the lower level being mostly trad routes on the columns, and the upper being mostly sport routes on more amorphous rock. The andesite means the columns have slabbier starts, have grippier rock, less edges and have more roofs.
There are slightly more snakes around here than at Vantage, so be careful.

Guidebooks are difficult to acquire, but I have managed to buy one. They can also be purchased in the local area, and most of the routes are present on mountainproject (I have compiled this into a pdf for Royal columns trad routes).

Accommodation: Motel Friday night TBD, Campsite Saturday night TBD.

Every vehicle will need a Washington State Parks discovery pass. They are $10/day or $30/year and you can either buy them and print them online before leaving, or buy them from some REI's

Food/Water:
TBD

Border:
You MUST have a valid passport or other travel document enabling you to cross the US border. STRONGLY CONSIDER insurance for the trip. Do NOT use the nexus lane unless everyone has a nexus card. Don't take fruit/vegetables across the border, it's not worth the hassle/risk - you can buy vegetables in the US easily.

Equipment:
Helmet, climbing harness, rope, belay device, quickdraws, rope tarp (optional - ground can get dusty), water, headlamp, ten essentials, Water. Toilet paper.
Royal Columns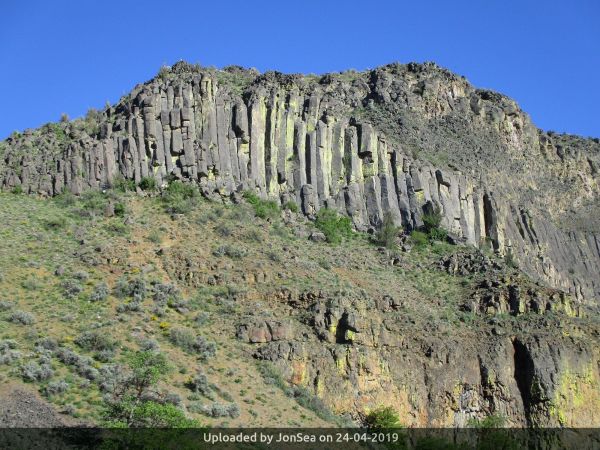 Other trips or events organized by this BCMC member

Mt Rexford and Nesakwatch Spire Mission

Attempt Rainier while the good weather is forecast to last

Glacier Peak long weekend trip