Name: Watersprite Lake Trail Annual Mob Maintenance Trip
Starts: Sat Jun 15, 2019
Meetup: St. Davids at 7:00am (As Usual)
Return: Sat Jun 15, 2019
Registration opens: Tue May 28, 2019
Event category: Trail Clearing
Difficulty grade: B1 [?]
For members only: No
Screening used: Yes
Max participants: -
Organizer: Chris Ludwig

Profile info:
Do you have a 4x4?
What trail building tools do you own?
Do you have safety gear?
You must login in order to sign up online for one of the BCMC Trips. If you don't have a BCMC membership account then please obtain one.  If you'd prefer to learn more before joining then please join as a 30-day Guest member.   Some trips are BCMC members only.
It's the Annual Joint BCMC / Chasing Sunrise Mass Spring Watersprite Trail Building Trip!
Our mighty volunteer army will be performing the following tasks:
Lower Crew - Led by Chris Ludwig
1) Clearing of all brush and widening of trail beginning at the trailhead (KM 0 to 4.2)
2) Installation of new 20 foot boardwalk at Zone B 
3) Installation of two new bridges and up to 100 feet of new boardwalk at Zone C
4) Repair and maintenance of any damaged trail infrastructure
5) Routine Step Maintenance at Zone B
Upper Crew - Led by the mighty Paul Kubik
1) The final taming and subjugation of the Demon Boulder field at Zone F
*Note: Materials for Zone C will already be on site from previous week's helicopter lift.
Section 56 authorization has been granted for this project and the full blessing of the powers that be.
Maximum participants Unlimited!
I am aiming to put together the biggest trail army for this trip to date!
This is a good trip for novices to learn about trail building and for new and old BCMC members alike!
Video Documentary on our crew:
https://www.youtube.com/watch?v=9eLqxcAlSps&t=6s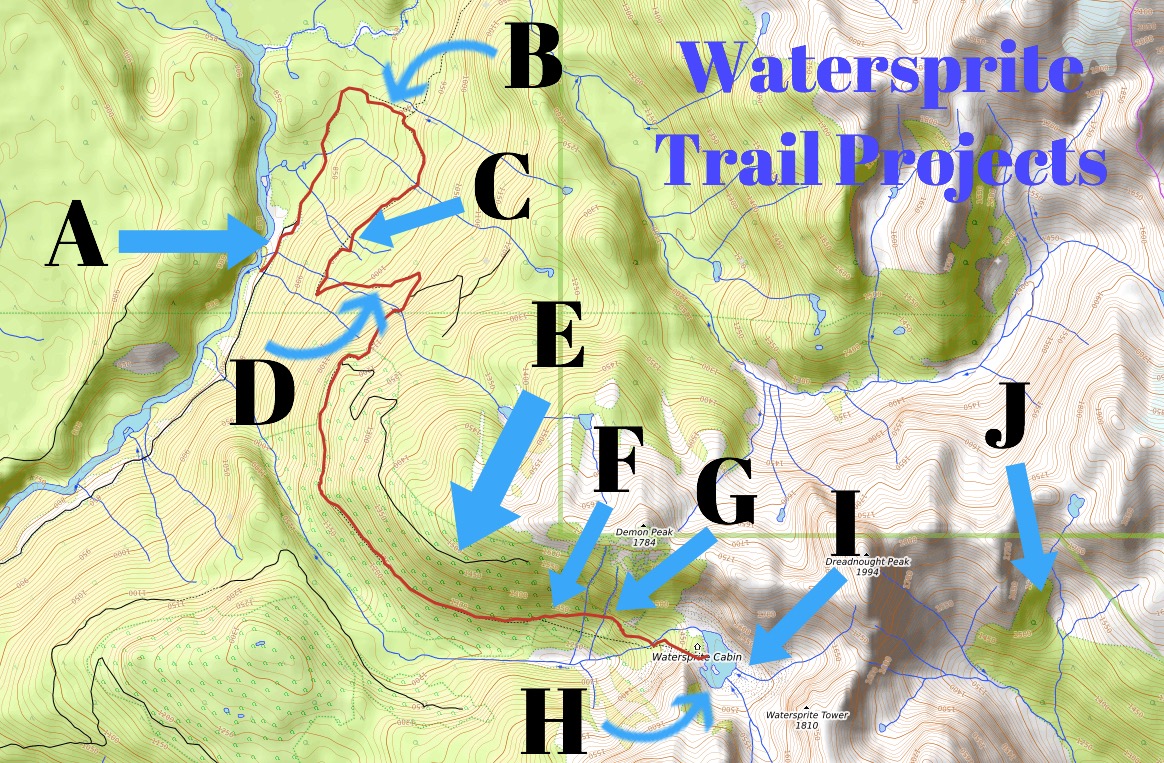 The Trail Mob


Other trips or events organized by this BCMC member

A Workshop on GPS Devices and GPS Data/Data Transfer

Monthly meeting of the Executive Team plus others helping with special projects. Members welcome to attend.

A limited printing of 110 copies of the 2019 *The BC Mountaineer* journal with over 110 pages and colour photos.