Name: Lizzie Lake / Stein Divide 4 day Adventure
Starts: Mon Aug 12, 2019
Meetup: St Davids
Return: Thu Aug 15, 2019
Registration opens: Tue Jul 09, 2019
Event category: Backpacking Trip
Difficulty grade: B2 [?]
For members only: No
Screening used: No
Max participants: 6
Organizer: Dean Chamberland

Profile info:
Will you be well-researched enough to lead/hike on your own if you had to?
Preference to drive or not?
Is summiting the area's peaks a priority or is a more laid back, slow pace preferred?
You must login in order to sign up online for one of the BCMC Trips. If you don't have a BCMC membership account then please obtain one.  If you'd prefer to learn more before joining then please join as a 30-day Guest member.   Some trips are BCMC members only.
This is an area many - myself included - would never have considered if not for the Scrambles in SWBC book. I'm approaching it like a mid-week mini-camp of sorts, with moderate-to-high peak bagging opportunities and enough time for also smelling the roses. We might decide to camp near the cabin for a few nights, but can also push in deeper for the middle night toward the beautiful Tundra Lake.
There are several relatively straightforward summits accessible from the Lizzie Lake area and the goal is to summit a good number of them all over the 3 ½ days we're there, however participants are welcome to take a slower pace if desired. A sample itinerary is getting up the nine peaks listed in the book.
Day 1 is primarily getting up to camp and set up; maybe one of the closer peaks too. Days 2 and 3 should see us summit multiple peaks as several are relatively close to each other. 
GPS routes will be shared, however consult Matt Gunn's descriptions on pages 218 - 232 for details. There are also several online trip reports.
Logistics details will develop in the forum. Please only sign up if you are committed, capable and appropriately equipped. Should weather or conditions become a concern, alternative locations will be considered.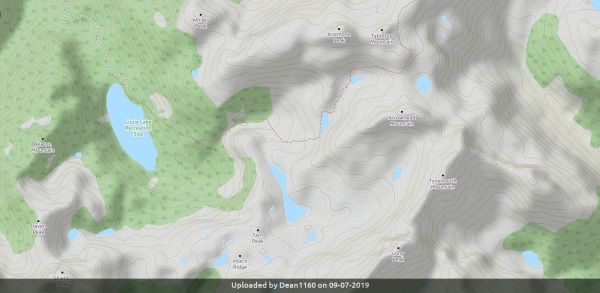 Other trips or events organized by this BCMC member

Part III of the Fit & Fast Summer Series consists of three worthy peaks from the scrambles book.

Chilliwack Valley Scrambling

Expect almost 2 km of cumulative elevation gain on this swift-paced scramble