Name: Who's On First?
Starts: Sat Nov 09, 2019
Meetup: 5:55 am Meeting Info in Planning Forum
Return: Sat Nov 09, 2019
Registration opens: Wed Nov 06, 2019
Event category: Hiking
Difficulty grade: B1 [?]
For members only: No
Screening used: Yes
Max participants: 8
Organizer: Cliff Eschner

Profile info:
Are you bringing anything to make a hot lunch?
You must login in order to sign up online for one of the BCMC Trips. If you don't have a BCMC membership account then please obtain one.  If you'd prefer to learn more before joining then please join as a 30-day Guest member.   Some trips are BCMC members only.
Who's on First?

13km Lollipop Loop of the Historic Tikwalus Trail (HBC First Brigade) in the Fraser Canyon
http://hopemountain.org/trails/tikwalus-heritage-trail/
Moderate pace. Partnering and regrouping along the trail.
This trip includes a short stop to check out the Old Alexandra Bridge.
http://hopemountain.org/trails/alexandra-bridge/
=================
Gear required:
Come properly prepared for a day hike (4-6 hours).
We always bring a headlamp.
We are bringing trail crampons, just in case.
We are bringing a stove to make a hot lunch - Ramen :) 
---
Bring your own ten essentials.
https://www.mountaineers.org/blog/images/the-ten-essentials
Bring Chocolate, Cheese or other treats to Share :)
Use the planning forum to arrange for travel to the meeting location.
Organizer will use the Planning Forum for additional information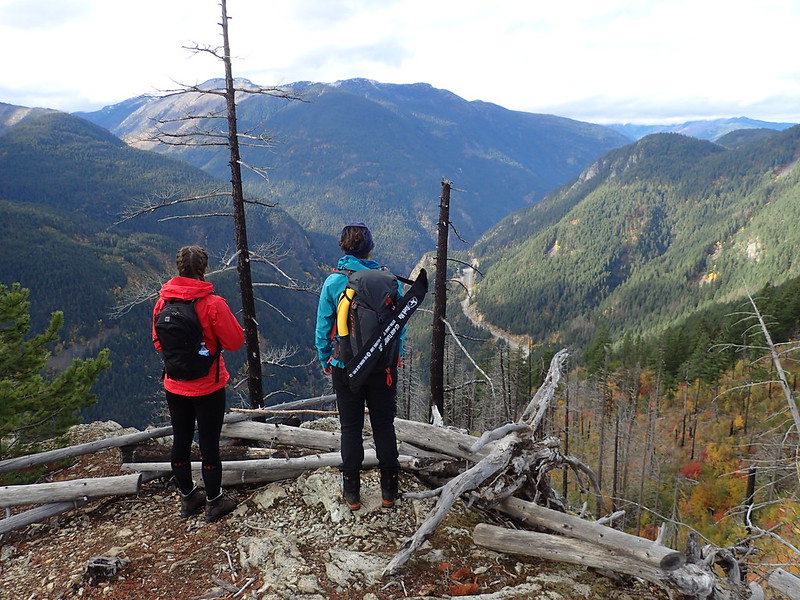 Other trips or events organized by this BCMC member

Ski Tour to Summit Mt Price!

Ski Tour to Summit Mt Rohr!

Ski Tour to Cloudburst Mountain