Name: Loop the Lake
Starts: Sun Dec 15, 2019
Meetup: 5:35am Locations in Planning Forum
Return: Sun Dec 15, 2019
Registration opens: Sat Dec 14, 2019
Event category: Backcountry Skiing
Difficulty grade: C1 [?]
For members only: No
Screening used: Yes
Max participants: 8
Organizer: Cliff Eschner

Profile info:
1. Can you drive? Or do you prefer to ride with someone?
2. Avi training? How practiced/capable are you at rescuing someone?
3. How many years downhill skiing? Level of ability? How many years backcountry skiing?
You must login in order to sign up online for one of the BCMC Trips. If you don't have a BCMC membership account then please obtain one.  If you'd prefer to learn more before joining then please join as a 30-day Guest member.   Some trips are BCMC members only.
Loop the Lake
Manning Park Ski Tour to Poland Lake
20km of early season powdery goodness :)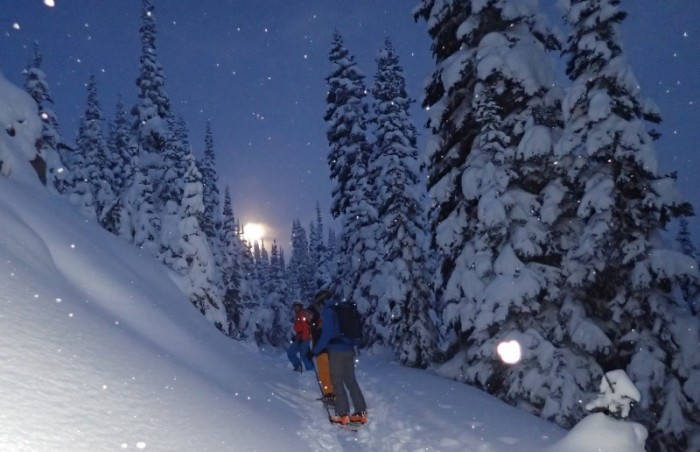 This trip is suitable for new-to-backcountry skiers. You should have experience with your backcountry equipment. Intermediate skiing ability is required. Touring/skinning difficulty is considered easy/basic... however, for early season the distance is moderate to long. Depending on conditions, we might explore the Grassy Mountain area near Gibson Pass and head toward Poland Lake. Return is downhill on a Manning Park ski run. The pace will be friendly with re-grouping, so expect to be back after dark (bring headlamp suitable for skiing.)
Links:  Online Avalanche Tutorial 
Organizer will use the Trip Planning forum for additional information as required.
For last minute questions and updates contact me by phone.
Digital transceiver, Probe and Shovel. Headlamp suitable for skiing.
Gear for Winter Backcountry travel, AT or Tele skis, and skins.
Chocolate, cheese or treats to share :)
And Ramen!
Helmet for downhill is optional. Goggles or Sunglasses are recommended.
Organizer will bring GPS with tracks; Map and compass; Personal Locator Beacon; Stove; Camera; First aid kit.
Other trips or events organized by this BCMC member

Ski Tour to Summit Mt Price!

Ski Tour to Summit Mt Rohr!

Ski Tour to Cloudburst Mountain