Name: Coquihalla - Flatiron
Starts: Sat Feb 08, 2020
Meetup: Surrey 160th St park & ride exit 50 l
Return: Sat Feb 08, 2020
Registration opens: Mon Feb 03, 2020
Event category: Backcountry Skiing
Difficulty grade: B3 [?]
For members only: Yes
Screening used: Yes
Max participants: 8
Organizer: Henry DeJong

Profile info:
Can you drive, how many passengers can you take is your vehicle equipped with winter rated tires. Have you completed AST1 or better.
You must login in order to sign up online for one of the BCMC Trips. If you don't have a BCMC membership account then please obtain one.  If you'd prefer to learn more before joining then please join as a 30-day Guest member.   Some trips are BCMC members only.
This trip is for Intermediate skiers and good fitness level, capable of skiing blue-black runs and comfortable tree skiing. Gear to include the usual beacon , shovel , probe and headlamp, food, water, personal first aid kit etc. If you are unfamiliar with this area please refer to The description in John Baldwins "Exploring the Coast mountains on skis"
As I live in Cloverdale we will be meeting at the 160th st Park and Ride off of  Hwy #1 and located on 103 ave in Surrey For those coming from Vancouver, we will use the planning form to arrange ride shares and pick up location.  I have room for 2 passengers with gear.     Gas share for passengers should be $20 +  . Cash is best. If you have any specific questions you may phone me.  For Chilliwack participants we can meet on route at the Tim's on Vedder rd.
The Flatiron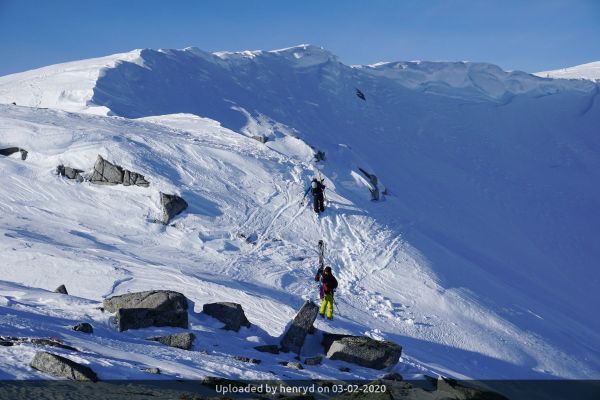 Other trips or events organized by this BCMC member

EC Manning Park to see the ancient Larches and East Summit Mt Frosty

giving back some trail love

A maintenance day on the Sigurd Trail