Name: New Year New Adventures! How to Organize BCMC Trips -Offer 2
Starts: Tue Feb 11, 2020
Meetup: Anza Club, 6pm sharp (before BCMC Social)
Return: Tue Feb 11, 2020
Registration opens: Mon Feb 03, 2020
Event category: Instructional Program
Difficulty grade: A1 [?]
For members only: Yes
Screening used: Yes
Max participants: 12
Organizer: Michelle Roy

Profile info:
What is your main reason(s) for wanting to organize trips?
What types of trips would you like to organize, e.g. ski, snowshoeing?
What concerns do you have about being a trip organizer?
You must login in order to sign up online for one of the BCMC Trips. If you don't have a BCMC membership account then please obtain one.  If you'd prefer to learn more before joining then please join as a 30-day Guest member.   Some trips are BCMC members only.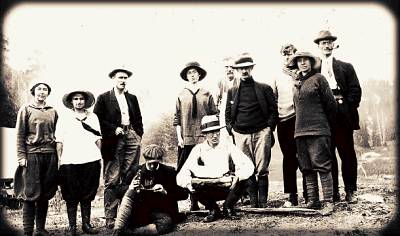 Kick start your year with doing more of the trips you want to do in 2020! 
This will be a fun, informal, and interactive info session for those members who would like to know more about organizing club trips.  This session is best suited for those who have been on a few trips but haven't organized one yet, or are just starting to organize them... though all members are welcome.  As an added bonus there will be snacks.  NOTE:  If there are less than 5 signups the course will be postponed until the following month.
In preparation for this tutorial, for everyone attending who has *not* posted a trip before please familiarize yourself with the process by adding a new trip to the club schedule.  Please select a start date in October of 2020 and put the word "TEST" in the title.  It's suggested you post a "test" trip for a route you've done before and would consider redoing with a small group. That should help you with the task of adding a reasonable amount of trip description details for where the group would be going and what equipment will be required.  Also try adding some "Screening Questions" to help ensure participants have any necessary skills, e.g. AST-1, and to find out who can drive (especially if 4WD is needed or preferred).  Thank you!

During our one hour session we will attempt to include the following in our discussion:
How to pick a destination that you'll most likely be comfortable with.
How many people to take, i.e. a safe minimum and maximum.
Safety considerations, including club insurance coverage.
Club tools available to you, such as ice climbing tools.
An overview of the process from posting the trip to saying "goodnight".
The benefits of being a frequent trip organizer, e.g. Pro Deals.
The BCMC Trip Organizer Insurance Program and Coverage/Liability
In preparation, please review these Trip Organizer video tutorials (created in 2013?):
We look forward to meeting newer members, as well as returning members.
Other trips or events organized by this BCMC member

Strategy and Operations Workshop

Strategy and Operations Workshop

Easy going ski or snowshoe to Red Heather Meadows and beyond to Paul Ridge - Beginner friendly