Name: Mt Brunswick N-E Couloir
Starts: Sun Feb 16, 2020
Meetup: St Davids Church North Van
Return: Sun Feb 16, 2020
Registration opens: Fri Feb 14, 2020
Event category: Mountaineering
Difficulty grade: C4 [?]
For members only: Yes
Screening used: Yes
Max participants: 6
Organizer: Oudina Cherfi

Profile info:
Answere only if you did not climb with me recently.
What is your alpine background ?
You must login in order to sign up online for one of the BCMC Trips. If you don't have a BCMC membership account then please obtain one.  If you'd prefer to learn more before joining then please join as a 30-day Guest member.   Some trips are BCMC members only.
Approach: via Lions Bay trail head to Brunswick Mt.
The Climb: Expect  500 m of snow to about 45-50 degrees, possibly with a steep bit at the summit. Concern is the cornice not to mention avy conditions.
Gear: Helmet, harness, steel crampons, ice axe, 1 picket, alpine slings (60cm) with biners, couple of locking biners, rope will be provided by the organizer, snow level is around 800 m or less, there is expected wind so bring hardshell, couple of warm gloves, warm drinks and food, avy gear such as shovel, probe, beacon, personal emergency kit
Itinerary: Hopefully get to the trailhead at Lions Bay by 5:30am on Sunday morning. Depending what the avy conditions are, we will traverse around Brunswick Mt and decent the Brunswick-Hat col. Trip is expected to take all day 12+ hours car to car. I have attached a gpx file for the intended route.

If conditions don't meet minimum safety levels the trip can be canceled, suspended and moved last minute.

Car pooling: We will meet at St Davids Church at 4:45 am Sunday 16 2020. Lets use the forum to indicate if you will drive and can take passengers.

Avy up dates:
http://www.northshorerescue.com/avalanche-info/
https://www.avalanche.ca/map/forecasts/south-coast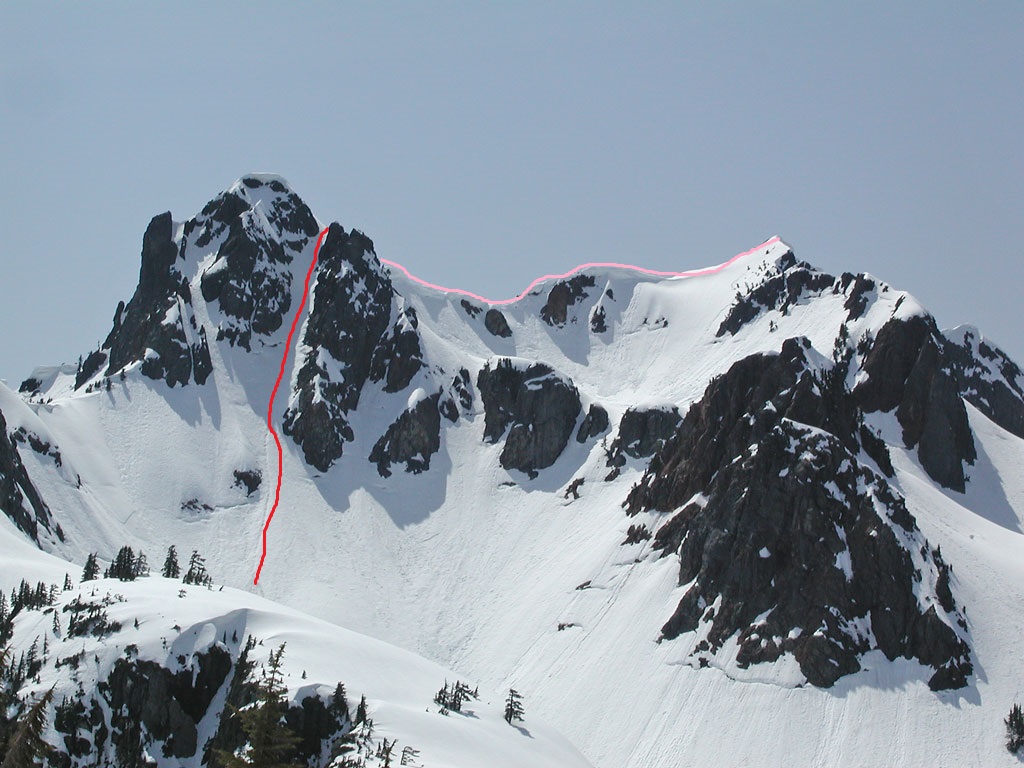 Other trips or events organized by this BCMC member

Mountain Lake Hut Exportation

Mt Garibaldi Via Brohm Ridge

4 day course for Alpine climbing