Name: Rainbow Mountain
Starts: Fri May 15, 2020
Meetup: St David's Church, 6:00AM
Return: Fri May 15, 2020
Registration opens: Tue May 12, 2020
Event category: Backcountry Skiing
Difficulty grade: C3 [?]
For members only: Yes
Screening used: Yes
Max participants: 6
Organizer: Bill Maurer

Profile info:
Do you have any symptoms of cold, sore throat, fever, flu or COVID-19?
Have you travelled outside the province in the last 14 days?
Navigation method? (gps, phone-gps, map, other)
Make and model of car?
How many can you drive or do you require a lift?
Type of ski gear? (AT, Tele, Split Board, other)
Are you carrying a cell phone?
You must login in order to sign up online for one of the BCMC Trips. If you don't have a BCMC membership account then please obtain one.  If you'd prefer to learn more before joining then please join as a 30-day Guest member.   Some trips are BCMC members only.
*** NOTE *** Club wide guidelines for trips run during the BC Government Phase 2 period (May 15 - May 31) are here ****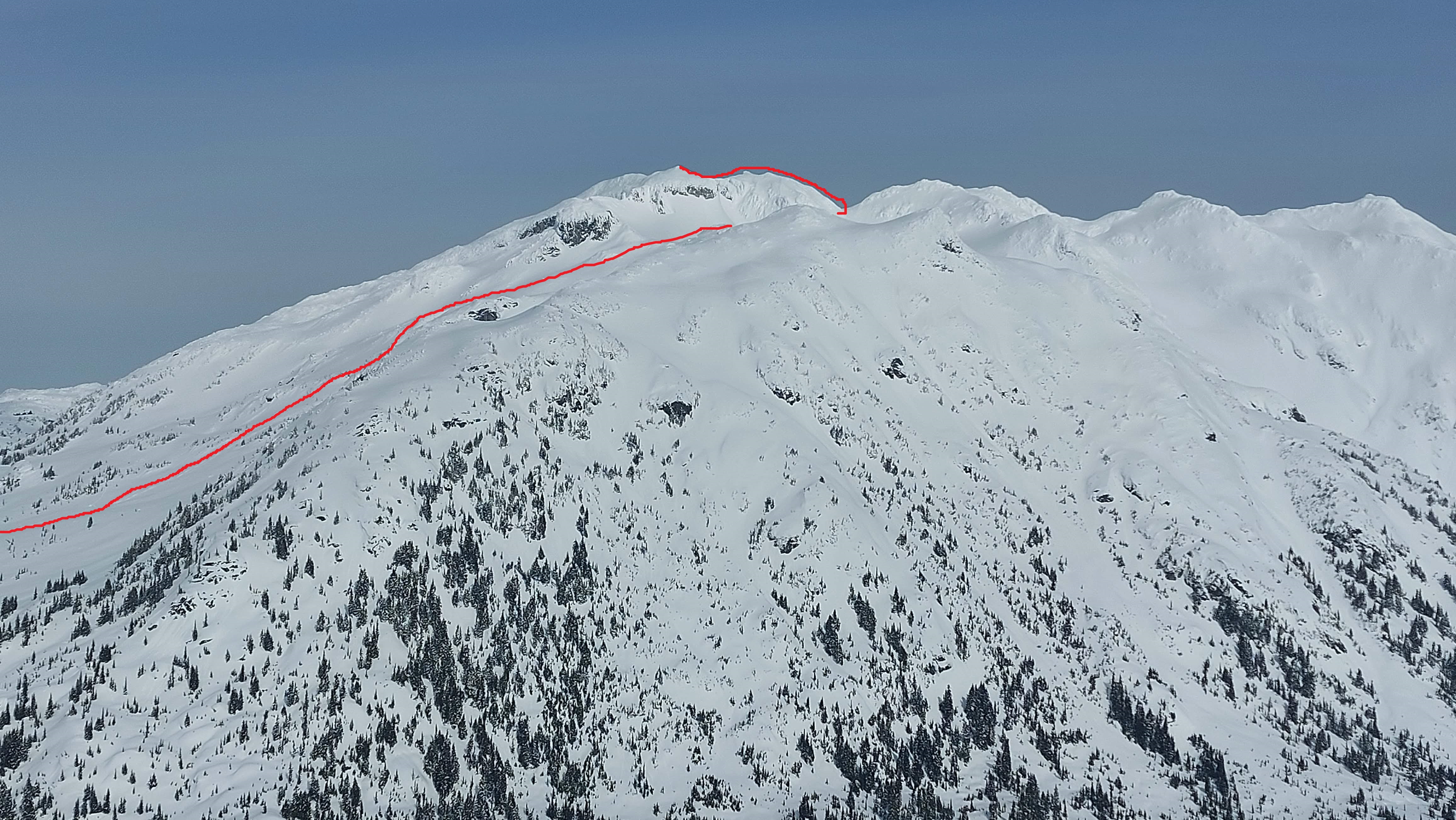 We will be parking in the Alexander Falls backcountry lot and accessing via the Backcountry Access Route.
This trip requires backcountry ski experience. Participants should be fairly fit and be prepared to move at a good pace all day.
Participants must bring backcountry ski gear, avi gear, and headlamps (w spare batteries). Crampons are recommended for the top section which is often wind blasted and icy. Ski crampons are also a good idea on this type of trip. 
No one leaves until everyone is out.
Please note: This is a fast paced day trip requiring a high level of fitness and previous backcountry ski experience and is not suitable as a first trip with the club. You must be able to independently navigate in the mountains. I have posted a GPS track of our planned route.
| | |
| --- | --- |
| Distance: | 23 km |
| Elevation Gain: | 1514 m |
| Summit: | 2314 m |
| Estimated Time: | 9 hrs |
I'll be posting final trip conditions and info within 24 hours of the trip start. We will be organizing rides at St Davids. If you have special ride requirements please post them in the Planning Forum.
Please ensure the phone number on your BCMC profile matches the number of the cell phone you will be carrying with you.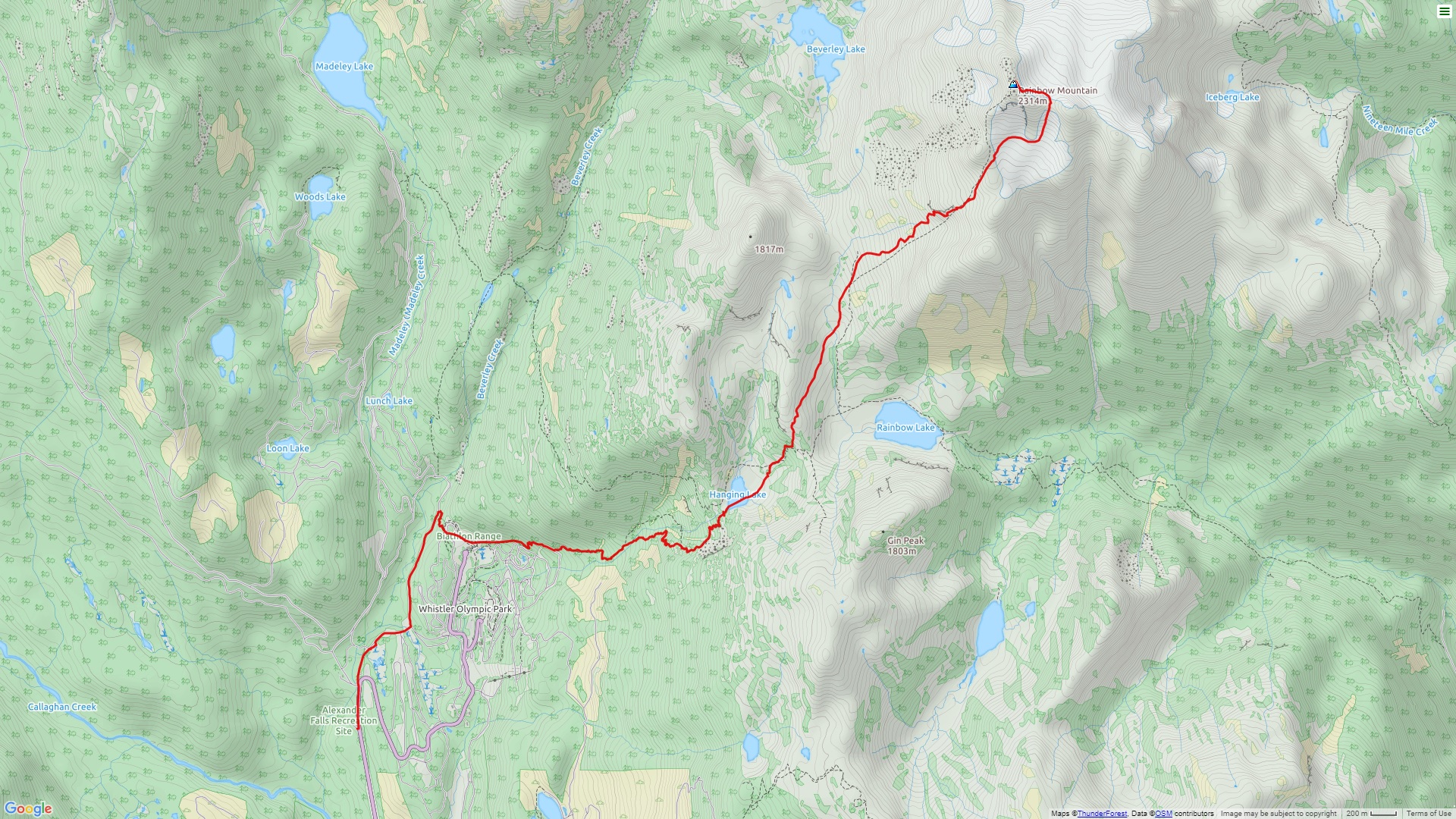 Other trips or events organized by this BCMC member

Early season trip to Sproatt and possibly Tonic

Day trip to the peaks of Runner and Elsay in Seymour area

Day ski trip to Decker mountain via Blackcomb access corridor