Name: Hiking - Mt. Saint Benedict
Starts: Sat May 23, 2020
Meetup: TBC if we meet en-route. 9am start from trailhead.
Return: Sat May 23, 2020
Registration opens: Thu May 21, 2020
Event category: Hiking
Difficulty grade: B2 [?]
For members only: No
Screening used: Yes
Max participants: 4
Organizer: Tristan Allan

Profile info:
1. Have you read, and agree to comply to the COVID Guidelines published by BCMC?
2. Confirm you have completed the COVID 19 Assessment ( ​BC Covid-19 Symptom Self Assessment Tool questionnaire​ ) - and have answered "NO" to all questions?
You must login in order to sign up online for one of the BCMC Trips. If you don't have a BCMC membership account then please obtain one.  If you'd prefer to learn more before joining then please join as a 30-day Guest member.   Some trips are BCMC members only.
***COVID19 Guidelines Compliance:  Participants MUST read and comply with BCMC Guidelines attached in the Trip Planning Forum, confirm both at time of sign up, and day of event  - they have completed the  ​BC Covid-19 Symptom Self Assessment Tool questionnaire​ at time of registration. ***
Mandatory COVID 19 Symptom Self Assessment Tool : ​https://bc.thrive.health/covid19/en
Trail description: https://www.alltrails.com/trail/canada/british-columbia/mt-saint-benedict-trail
Distance: 11km

Elevation Gain: 950m
Please bring:
Hiking boots

There may still be some snow - spikes, poles and/or gaiters might be a good idea just in case

10 essentials

Funny jokes
Transportation: Self-drive with your bubble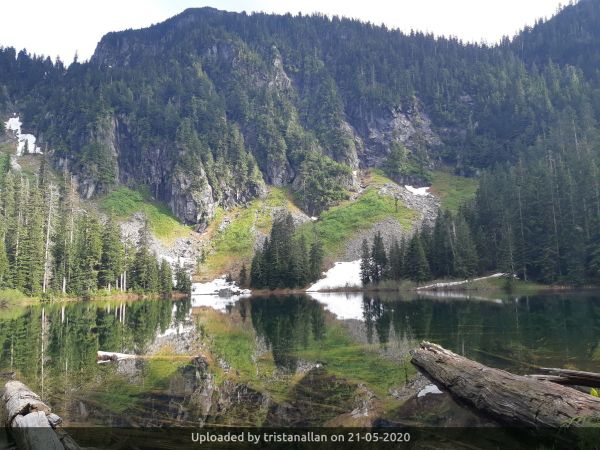 Other trips or events organized by this BCMC member

Sport Climbing, witty banter and general joie to vivre

Sport Climbing, witty banter and general joie to vivre

Top Rope and sport climbing - beginner friendly