Name: North Coast Trail
Starts: Fri Jul 03, 2020
Meetup: In time to catch the ferry
Return: Wed Jul 08, 2020
Registration opens: Mon Jun 15, 2020
Event category: Hiking
Difficulty grade: C1 [?]
For members only: Yes
Screening used: Yes
Max participants: 6
Organizer: Wayne Pattern

Profile info:
Do you like mud, carrying a heavy pack up ladders, and scrambling over giant logs?
Have you ever done a multi-day hiking trip, and if so, where?
You must login in order to sign up online for one of the BCMC Trips. If you don't have a BCMC membership account then please obtain one.  If you'd prefer to learn more before joining then please join as a 30-day Guest member.   Some trips are BCMC members only.
https://vancouverisland.travel/all-you-need-to-know-about-the-north-coast-trail/
This website will give you a good start on what to expect.  I expect you to do more research and prepare the required resources.  Baldwin has an excellent map.
I have already booked the water taxi.  we just have to get there before it leaves at 7 am on July 4th.  The cost for the water taxi is $150.  We'll be setting up our own shuttle from the trail end back to Port Hardy.
The camping is $10 per night per person.  We have six spots at the NCT Hostel for the first night.  This is recommended for the early start.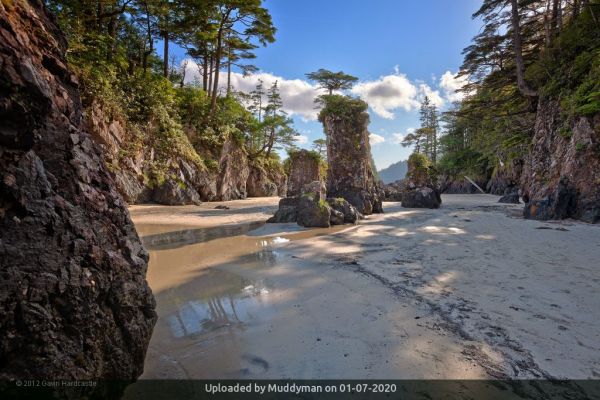 Other trips or events organized by this BCMC member

Online info session for members wanting to organize club trips

Big Day to the Summit of Mamquam Mountain

Online info session for members wanting to organize club trips