Name: Welch Peak
Starts: Sat Jun 27, 2020
Meetup: Boundary Road Chevron
Return: Sat Jun 27, 2020
Registration opens: Mon Jun 22, 2020
Event category: Mountaineering
Difficulty grade: C3 [?]
For members only: No
Screening used: Yes
Max participants: 4
Organizer: Dean Chamberland

Profile info:
Please name a similar trip you have done
Do you have a HC 4x4 ?
Where are you coming from?
Please include your cell #
You must login in order to sign up online for one of the BCMC Trips. If you don't have a BCMC membership account then please obtain one.  If you'd prefer to learn more before joining then please join as a 30-day Guest member.   Some trips are BCMC members only.
The peak has significant exposure in places. You should be an experienced and confident scrambler who is able to negotiate well in difficult terrain.
Saturday outlook improved notably so trip moved up a day.
A helmet is mandatory. Can't guarantee we'll need crampons or an ice axe, however I think they would be prudent to bring. Rope is a handy option for the descent.
Expect a long, hard slog. The trip is shortened if we have a high-clearance 4x4 for the final bit of road. Prior to that point, we'll take separate vehicles. 
Roundtrip: ~10 km
Elevation gain: 1,271 m
High point: 2,431 m
Time: 9 1/2 hours
Meet at Boundary Road Chevron at 7, or along the way
This is not a guided trip. Please perform your research and know what you're signing up for. All participants should be proficient and knowledgeable enough to lead the trip.  
All participants need to fill in COVID-19 Assessment (https://bc.thrive.health/covid19/en) and have answered "NO" to all questions. Thank you
Meeting place: Boundary Road Chevron at 7am or Vedder Crossing McDonalds at 8 / 8:15
Welch Peak, looking North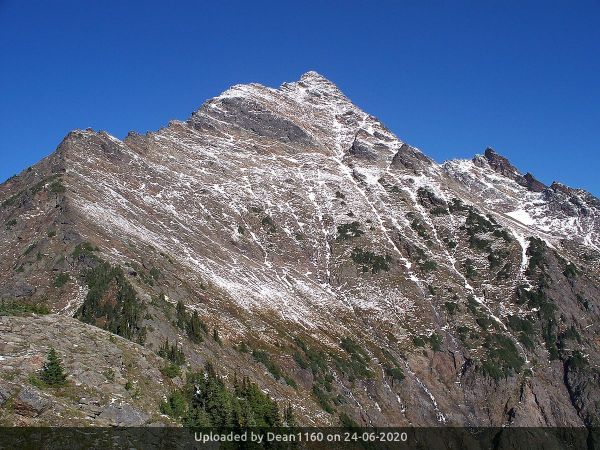 Other trips or events organized by this BCMC member

Long ski up to Jimmy Jimmy via Pokosha Creek road

Long ski up to Jimmy Jimmy via Pokosha Creek road

Challenging scramble via Twin One FSR: Friday Night Car Camp