| | | |
| --- | --- | --- |
| | | |
| | Trip is hidden | |
| | | |
Name: South Chilcotins Backpacking trip
Starts: Sat Aug 01, 2020
Meetup: tbd
Return: Sun Aug 09, 2020
Registration opens: Mon Jun 29, 2020
Event category: Backpacking Trip
Difficulty grade: C3 [?]
For members only: Yes
Screening used: Yes
Max participants: 4
Organizer: michael deacon

Profile info:
1. Please confirm that you have read the BCMC COVID guidelines:
https://bcmc.ca/bcmc/files/BCMCCovidPhase2Guidelines.pdf
2.Please take the self-assessment test the day before the trip and send the results to the organizer (if you answered YES, to any of the questions, please DO NOT JOIN the trip!!!):
https://bc.thrive.health/covid19/en
3.Please confirm that you've done similar trips and have all the gear required, including the bear canister!
You must login in order to sign up online for one of the BCMC Trips. If you don't have a BCMC membership account then please obtain one.  If you'd prefer to learn more before joining then please join as a 30-day Guest member.   Some trips are BCMC members only.
Note: the date is flexible, as it is highly dependable with the weather forecast! It might move 2-3-4 days after the posted date, but not earlier:)
South Chilcotin Mountains Provincial Park is one of the most beautiful and diverse wilderness areas of BC. During our 7-8 days expect hiking along ridges, through subalpine meadows, beside tumbling creeks, and camping beside lakes and alpine tarns. Wildlife and ancient fossils abound.
This is an ADVANCED backpack requiring significant fitness & experience to hike up to 20km with +1000m elevation gain per day carrying a heavy pack through complete wilderness.
If you never hiked with me, please contact me BEFORE signing up. I will NOT hike for 7 days with people that I never met, so you'll have to make an effort and join one or more of my hikes scheduled before this trip!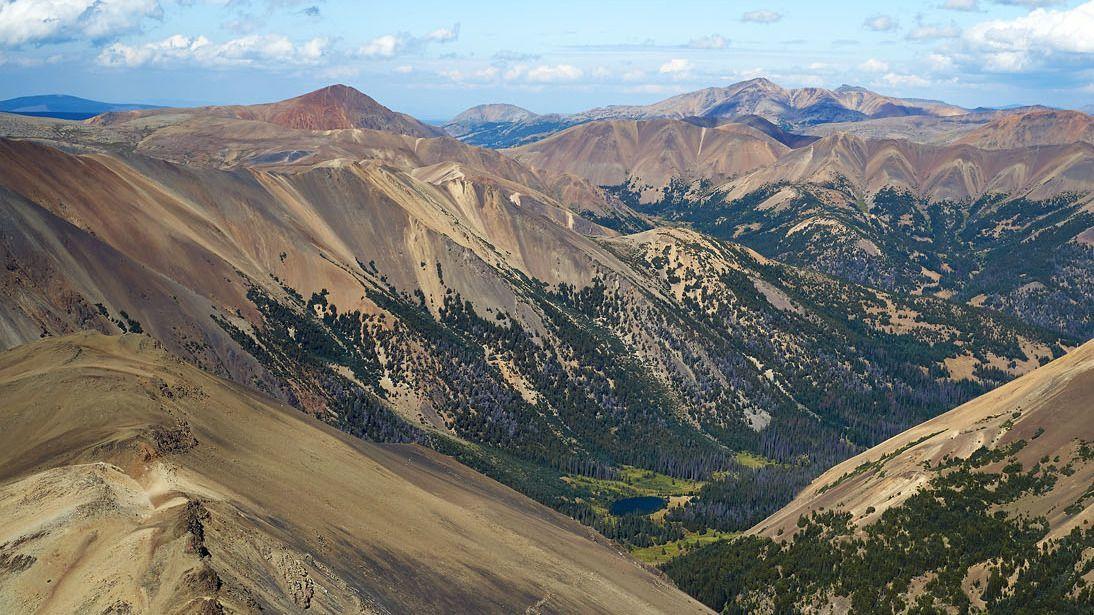 Rough(it might change!) Itinerary:
Day 1 - Drive to TH (est 4 hrs via Hurley); Backpack to Spruce Lake (15.4km, 710m gain, 190m loss)
Day 2 - Backpack to Deer Pass or Lizard Tarns (17-21km,1300m gain); tag Mt Sheba
Day 3 - Day hike around Lizard Lake (tag Mt Solomon)
Day 4 - Backpack to Warner Lake (9-13km; 300-600m gain)
Day 5 - Day hike to Warner Pass (9.5km, 900m gain, 900m loss)
Day 6 - Backpack to Hummingbird or Cowboy Camp (9-15km)
Day 7 - Backpack to TH; drive home (13-20km)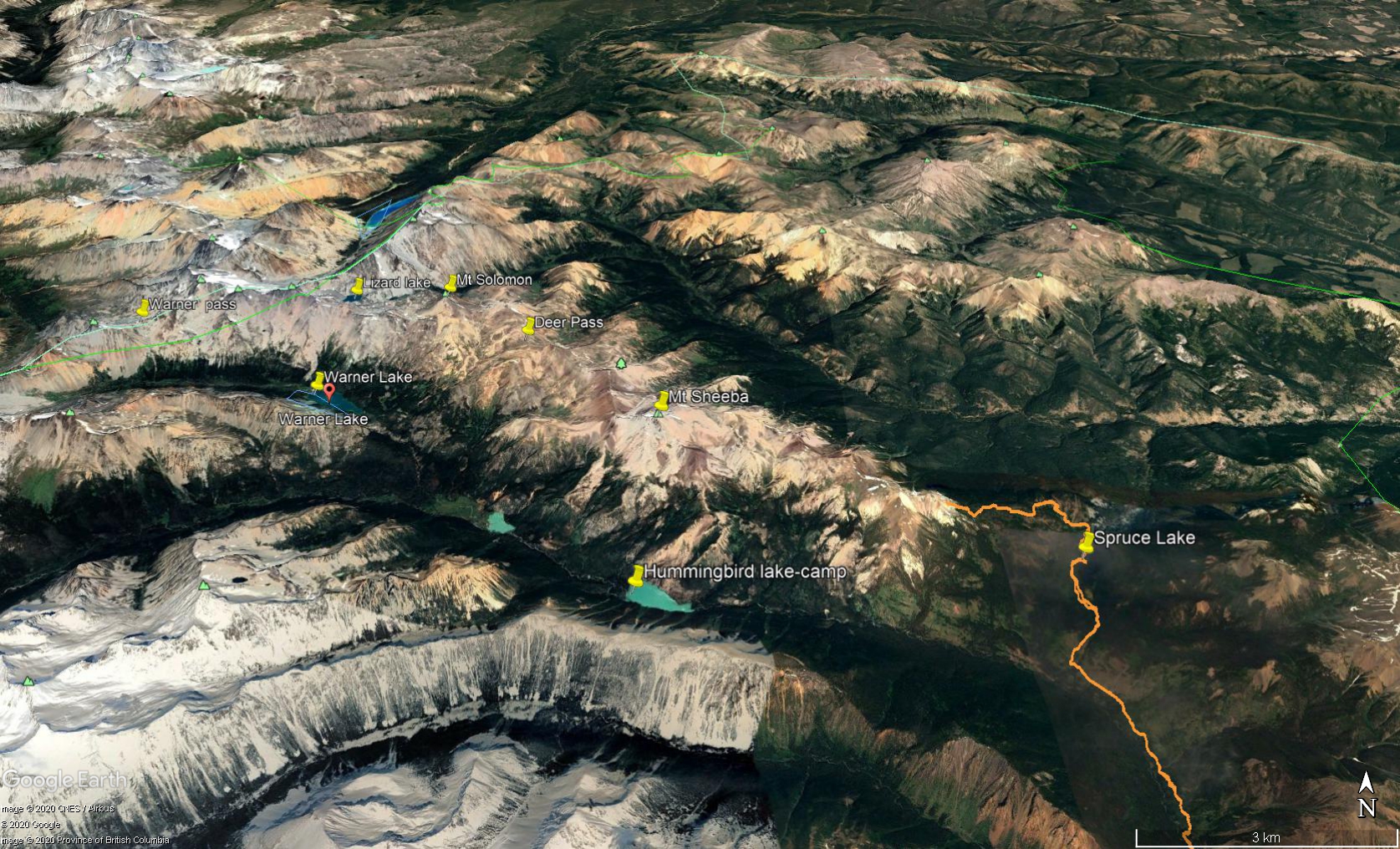 It is your responsibility to ensure that you have the necessary skills, experience, fitness, appropriate equipment, and insurance coverage.
Be prepared for sun, rain, and chilly nights. Participants must bring clothing and gear appropriate for such conditions in order to avoid hypothermia.
Additional hazards include: ankle and other injuries from hiking on uneven and slippery terrain, mosquitoes, grizzly & black bears.
Each person MUST bring a bear canister that will hold all of your food (7 days + extra emergency food) & bear spray/bear bangers. 
It is the responsibility of everyone on the event to do their own research and come prepared. Do not expect the organizer to know everything about the hike!
Other trips or events organized by this BCMC member

No comment...a classic local short trip.

Part of the "must-do-every-year" hiking list:)

An amazing area that deserves more recognition