Name: Family Hike - Grouse Grind
Starts: Fri Jul 10, 2020
Meetup: July 10, 10:30 am at Grouse Grind gate
Return: Fri Jul 10, 2020
Registration opens: Wed Jul 08, 2020
Event category: Family Hiking
Difficulty grade: A1 [?]
For members only: No
Screening used: Yes
Max participants: 6
Organizer: Shashi Shanbhag

Profile info:
Do you have any questions or concerns about the hike?
How many adults/kids will be joining you?
You must login in order to sign up online for one of the BCMC Trips. If you don't have a BCMC membership account then please obtain one.  If you'd prefer to learn more before joining then please join as a 30-day Guest member.   Some trips are BCMC members only.
***COVID19 Guidelines Compliance:  Participants MUST read and comply with BCMC Guidelines (see link below), confirm both at time of sign up, and day of event  - they have completed the  ​BC Covid-19 Symptom Self Assessment Tool questionnaire​ at time of registration. ***
Mandatory COVID 19 Symptom Self Assessment Tool : ​https://bc.thrive.health/covid19/en
Please send me a snapshot of your assessment.
COVID Guidelines:
https://bcmc.ca/bcmc/files/BCMCCovidPhase2JuneGuidelines.pdf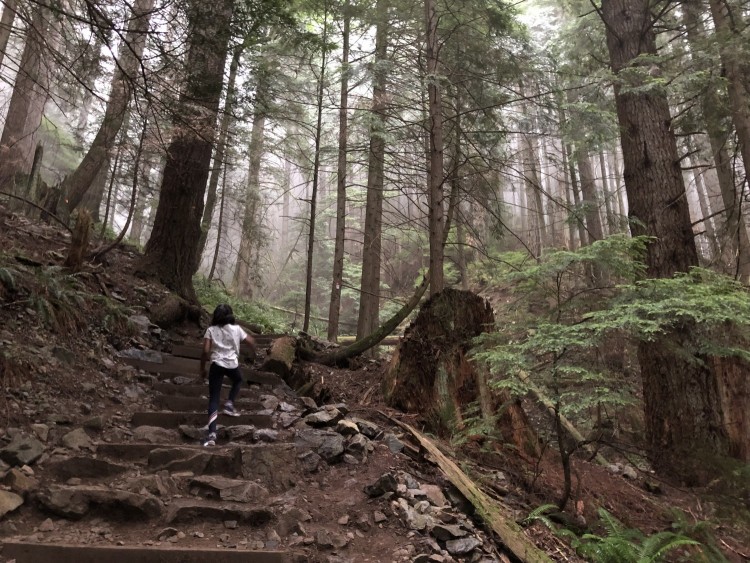 Grouse Grind hike at an easy pace with family.
Let's meet at the Grouse Grind gate at 10:30 am.

Trail Info: 
https://www.grousemountain.com/grousegrind
Difficulty: Difficult
Please make sure you book Skyride time slot for the ride down.
https://www.grousemountain.com/passholder-skyride-reservations
Other trips or events organized by this BCMC member

On-line session to provide an overview of the Uphill Athlete Training Program

Saturday morning hike BCMC and Snowshoe Grind (Dam Mountain trail)

Coquitlam - Cypress Lake Hike with Kids