Name: The Tolkiens trip
Starts: Fri Jul 31, 2020
Meetup: tbd
Return: Mon Aug 03, 2020
Registration opens: Tue Jul 14, 2020
Event category: Scrambling
Difficulty grade: C3 [?]
For members only: Yes
Screening used: Yes
Max participants: 4
Organizer: michael deacon

Profile info:
1. Please confirm that you have read the BCMC COVID guidelines:
https://bcmc.ca/bcmc/files/BCMCCovidPhase2Guidelines.pdf
2.Please take the self-assessment test the day before the trip and send the results to the organizer (if you answered YES, to any of the questions, please DO NOT JOIN the trip!!!):
https://bc.thrive.health/covid19/en
3.Please confirm that you've done similar trips and have all the gear required.
You must login in order to sign up online for one of the BCMC Trips. If you don't have a BCMC membership account then please obtain one.  If you'd prefer to learn more before joining then please join as a 30-day Guest member.   Some trips are BCMC members only.
Phelix Creek is one of the most beautiful wilderness areas of BC. During our 3-4 days expect hiking along ridges, scrambling some amazing peaks and eating berries:)
This is an ADVANCED trip requiring significant fitness & experience to scramble the Tolkiens group, so it cannot be your first/second scramble trip.
Please note that I am NOT a peak-bagger: if the trail leading to the actual peak has too much exposure, I will pull back very fast, without second thoughts. If you are one of those people that MUST reach the peak by any means, please do not sign up: consider organizing your own trip with like-minded people.
If you never hiked with me, please contact me BEFORE signing up.
Rough(it might change, based on group preferences!) Itinerary:
Day 1(Friday) - Drive to TH(leave Vancouver after Lunch, or around 2PM max!); Backpack to Brian Waddington Hut area (will camp nearby);
Day 2(Saturday) - Climb Mount Gandalf and Mount Aragorn
Day 3(Sunday) - Climb Shadowfax and maybe some other ridges nearby
Day 4(Monday) - Relax exploring some other lakes in the area; Backpack down to the car and drive home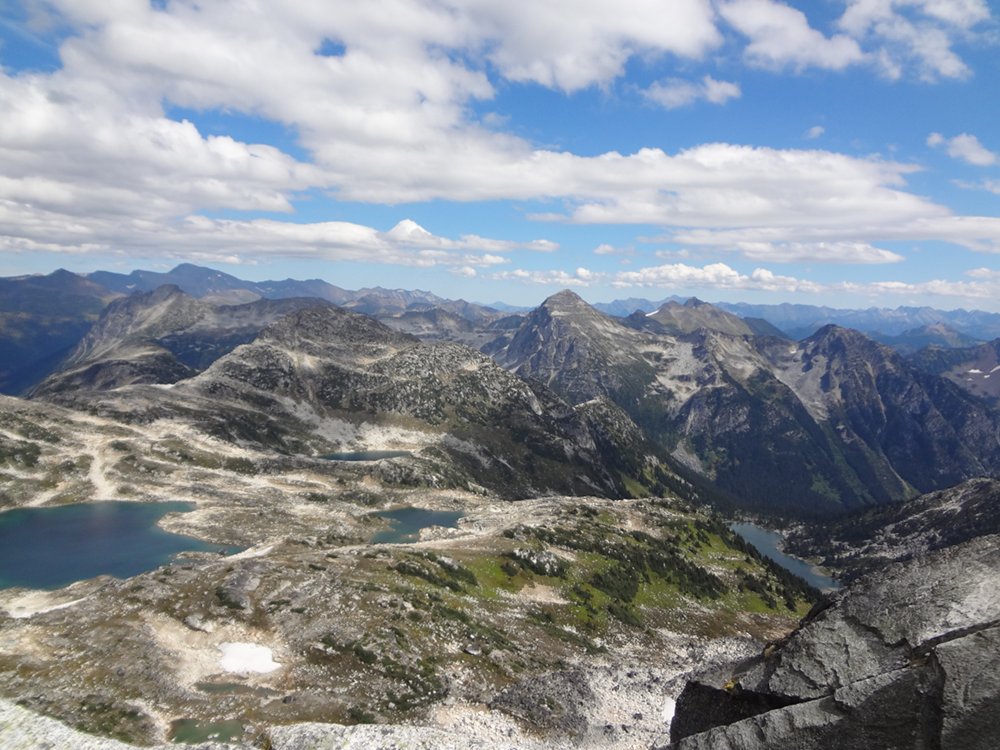 It is your responsibility to ensure that you have the necessary skills, experience, fitness, appropriate equipment, and insurance coverage.
Be prepared for sun, rain, and chilly nights. Participants must bring clothing and gear appropriate for such conditions in order to avoid hypothermia.
Additional hazards include: ankle and other injuries from hiking on uneven and slippery terrain, mosquitoes, grizzly & black bears.
It is the responsibility of everyone on the event to do their own research and come prepared. Do not expect the organizer to know everything about the hikes!
Gear required:
-helmet
-hiking poles
-camping equipment
-water filtration system
-bear spray
Other trips or events organized by this BCMC member

An amazing and very little visited area:)

No comment...a classic local short trip.

Part of the "must-do-every-year" hiking list:)