Name: BCMC Annual General Meeting Online/Zoom
Starts: Tue Nov 10, 2020
Meetup: Zoom/Online
Return: Tue Nov 10, 2020
Registration opens: Mon Oct 26, 2020
Event category: Other
Difficulty grade: A1 [?]
For members only: Yes
Screening used: Yes
Max participants: -
Organizer: Chris Ludwig

Profile info:
You must login in order to sign up online for one of the BCMC Trips. If you don't have a BCMC membership account then please obtain one.  If you'd prefer to learn more before joining then please join as a 30-day Guest member.   Some trips are BCMC members only.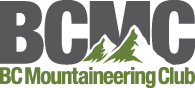 Zoom Link: https://zoom.us/j/96681588028

NOTICE OF ANNUAL GENERAL MEETING to be held on November 10th at 7:00 pm Online via Zoom

Pre-Registration is required by signing up below. You must be a member of a minimum of one year to be eligible to vote.
This is the Zoom/Online Meeting option for the AGM
BCMC 2020 AGM Agenda – November 10th, 2020
1.    Call to Order (Chris Ludwig, President) 
2.    Determine that there is quorum
3.    Approve the agenda
4.    Approval of the Minutes of the 2019 BCMC AGM
See:  https://bcmc.ca/bcmc/minutes/201911AGMMinutes(draft).pdf
5.    Consideration of the report of the Board on its activities and decisions since the last AGM
6.    Presentation of (Receive) the financial statements for the previous 2019 financial year
7.  Business arising out the financial statements, the report of the Board, and any matter about which notice has been given in the notice of the meeting
8.  SPECIAL RESOLUTION THAT THE BYLAWS BE RESCINDED, AND REPLACED WITH APPENDIX A 
9.    Elect directors (See Appendix b.)
10.    Adjournment.  
Appendix a.  
Reference Event File "Appendix a - Proposed Bylaw Changes" on this trip posting

Rationale: The proposed changes to the BCMC Constitution and Bylaws are to adopt a new framework for the creation of BCMC Chapter Clubs.
Appendix b.
The current list of BCMC Members running for volunteer Executive Committee (a.k.a. Board of Directors) positions for the term of November 10th, 2020 to November 9th, 2021 are:
Positions Requiring a Dedicated Vote:
PRESIDENT:  Chris Ludwig
VICE-PRESIDENT:  Susanne Postill and Terry Wong
SECRETARY:  Polina Andreychenko
TREASURER:  Bill Maurer
Positions Collectively Voted on:
TRIPS:  Wayne Pattern
COURSES:  Oudina Cherfi
CAMPS: Brian Sheffield
EQUIPMENT:  Winifred Swatschek
DIRECTOR:  Rick Sheppard
MARKETING: Gabrielle Burke
SOCIALS:  Kathleen Cheng
MEMBERSHIPS AND VOLUNTEER COORDINATOR:
CABINS AND TRAILS:  Paul Kubik
RECREATION AND CONSERVATION:  Brian Wood
Position not requiring a vote:  

PAST-PRESIDENT: David Scanlon
Please note that the BCMC Constitution limits the number of club members who can serve on the Board of Directors (a.k.a. Executive Committee) to no more than 17.  
We are always looking for members to volunteer time to support our club's growth and ongoing program development.
Thank you,
Chris Ludwig - President of the BCMC
Other trips or events organized by this BCMC member

Monthly online meeting of the Executive Team plus others helping with special projects.

Monthly online meeting of the Executive Team plus others helping with special projects.

Monthly online meeting of the Executive Team plus others helping with special projects.