Name: Poland Lake Manning Park
Starts: Sat Jan 23, 2021
Meetup: Alpine Guest Services - Manning Park Ski Area - At 8:30AM
Return: Sat Jan 23, 2021
Registration opens: Fri Jan 08, 2021
Event category: Backcountry Skiing
Difficulty grade: B2 [?]
For members only: Yes
Screening used: Yes
Max participants: 5
Organizer: Sima Valizadeh

Profile info:
1-Have you read, and agree to comply to the COVID Guidelines published by BCMC?
2-Avi training? How practiced/capable are you at rescuing someone?
3-How many years downhill skiing and level of ability? How many years backcountry skiing?
You must login in order to sign up online for one of the BCMC Trips. If you don't have a BCMC membership account then please obtain one.  If you'd prefer to learn more before joining then please join as a 30-day Guest member.   Some trips are BCMC members only.
This trip is suitable for newer backcountry skiers. You should have experience with your backcountry equipment. Intermediate skiing ability is required. Distance is long, and the pace will be friendly, so expect to be back after dark. Experienced backcountry skiers are welcome and sharing of tips and tricks would be most appreciated.
The trip starts at the parking lot of Manning park ski resort. We will skin up their approved line of backcountry travel, along the horseshoe run (green run). Then we get to the backcountry towards Poland lake.  We follow the skin up track for around 3km to get to the lake. After having our lunch there, we head back, again skinning up, for 3km to get back to the horseshoe run. We ski down the green run to get back to the parking lot. Depending on the group preference and conditions, we might visit (and do laps on) Grassy mountain on our way to Poland lake.


Gear required: 10 Essentials (https://www.mountaineers.org/blog/what-are-the-ten-essentials). Avalanche safety gear. Please bring a headlamp suitable for skiing at night along with your enthusiasm.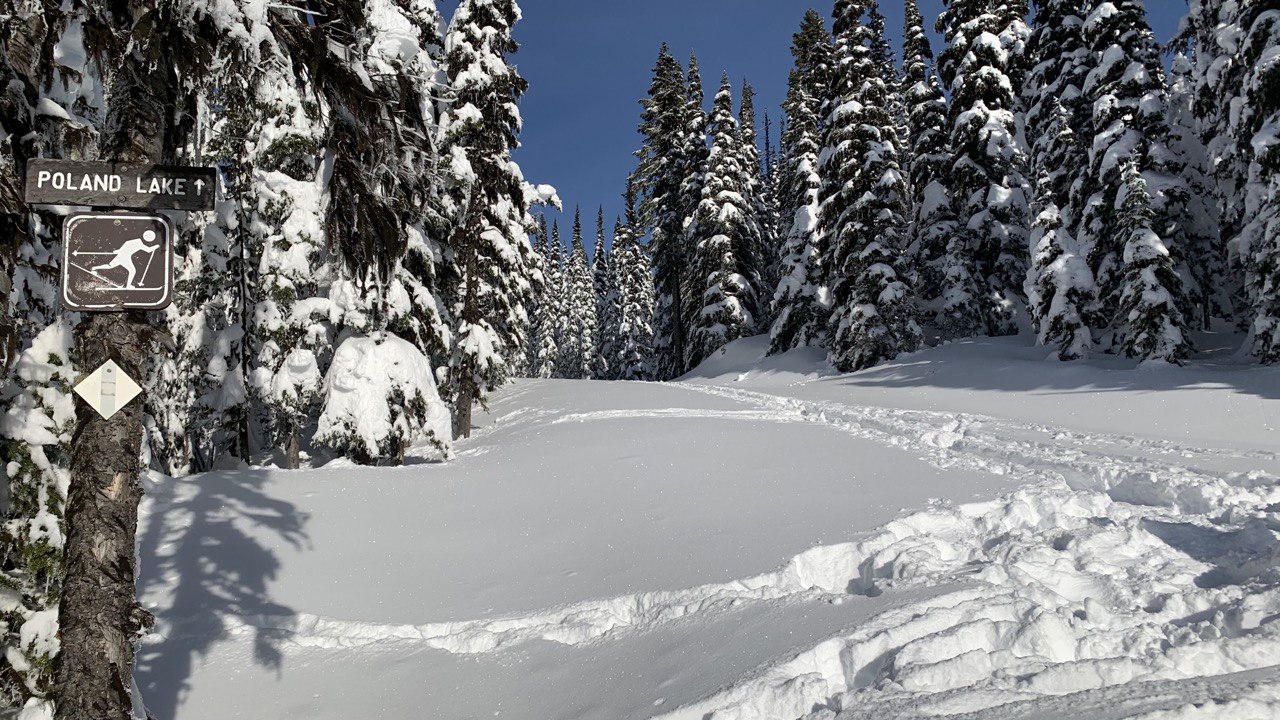 Other trips or events organized by this BCMC member

Hike the Grouse Grind after work

Skin up on Black mountain

Skin up on Black mountain