Name: Mamquam Mountain
Starts: Sat Mar 27, 2021
Meetup: 6:00 am apron parking lot: Mamquam FSR and HWY99
Return: Sun Mar 21, 2021
Registration opens: Sun Mar 21, 2021
Event category: Backcountry Skiing
Difficulty grade: C4 [?]
For members only: Yes
Screening used: Yes
Max participants: 5
Organizer: Wayne Pattern

Profile info:
Please send a short paragraph outlining your abilities and experience. Thanks.
You must login in order to sign up online for one of the BCMC Trips. If you don't have a BCMC membership account then please obtain one.  If you'd prefer to learn more before joining then please join as a 30-day Guest member.   Some trips are BCMC members only.
The weather this weekend is looking good for a summit attempt.  The route heads to Darling lake, up to the ice field, then around the north face of Delusion Peak.  The track I have is 34 km in 11 hours, with a total ascent of 2111 meters.  This won't be a race but you'll need to be strong going up and down.  There is glacier travel and a likelihood of slick skin tracks.  The appropriate gear and experience will be necessary.  There will be one or two rope teams depending on the size of the troop.  Note: the trip is weather dependant. 
"Spring at Mamquam Mountain" by Nicholas Bott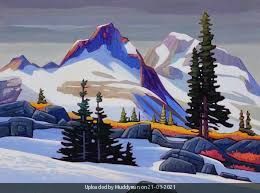 Other trips or events organized by this BCMC member

Test Trip to see if website functionality works

Online info session for members wanting to organize club trips

Online info session for members wanting to organize club trips