Name: Eagleridge Bluffs via Black Mountain
Starts: Sun Apr 18, 2021
Meetup: 8am right next to Eagles lift on cypress mt.
Return: Sun Apr 18, 2021
Registration opens: Mon Apr 12, 2021
Event category: Hiking
Difficulty grade: A1 [?]
For members only: No
Screening used: Yes
Max participants: 6
Organizer: Raj Rai

Profile info:
1. Have you done this route before?
You must login in order to sign up online for one of the BCMC Trips. If you don't have a BCMC membership account then please obtain one.  If you'd prefer to learn more before joining then please join as a 30-day Guest member.   Some trips are BCMC members only.
We will start near the Eagles ski lift at cypress mountain at 8 am and head up to Black mountain. After a short break we will head to Eagleridge Bluffs. Total distance is just under 9km and about 450 m elevation gain. Cypress resort ski ended last weekend so there should be plenty of parking. We will keep a decent pace but won't be racing up the mountain. Hopefully we can be back to our cars in 3 hours. Might be a bit longer if we decide to take longer breaks.
Microspikes are required for this trip. I will bring my snowshoes but I don't expect we will need them. Waterproof clothing/gators are also recommended incase of deeper snow near eagle bluffs. Please bring your 10 essentials on the hike. Please be on time as we will leave very close to 8am. Send me a text or call if you will be late or have any questions (778-893-2396).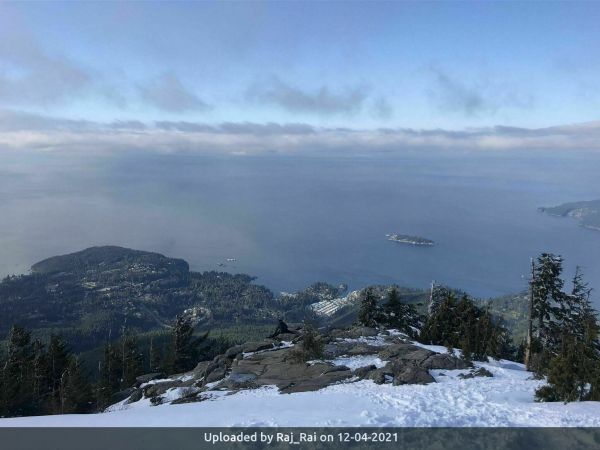 Other trips or events organized by this BCMC member

Raj Rai
Grade: B1
Start: Sun 2 May '21
Quick morning ~5 hour to the summit! ~12km

Raj Rai
Grade: A2
Start: Thu 15 Apr '21
Mt Seymour Ski tour to Brockton Point