Name: The Top of Africa
Starts: Wed Aug 03, 2022
Return: Sat Aug 13, 2022
Registration opens: Mon Jun 07, 2021
Event category: Scrambling
Difficulty grade: B2 [?]
For members only: No
Screening used: Yes
Max participants: 6
Organizer: Wayne Pattern

Profile info:
Have you climbed above 14,000-ft (4310-m)?
Are you familiar with altitude sickness symptoms?
Do you have extended medical and evacuation insurance?
Is the lake frozen?
You must login in order to sign up online for one of the BCMC Trips. If you don't have a BCMC membership account then please obtain one.  If you'd prefer to learn more before joining then please join as a 30-day Guest member.   Some trips are BCMC members only.
All trips to Kilimanjaro must be led by a trekking organization.  This trip will be hosted by Ultimate Kilimanjaro.
https://www.ultimatekilimanjaro.com/about.htm
The Northern Circuit route is one of the best routes on Kilimanjaro, offering beautiful scenery including the quiet, rarely visited northern slopes. As the longest route on Kilimanjaro, the Northern Circuit also has the most acclimatization time and the highest summit success rate. Thus, the Northern Circuit route is highly recommended.
The route approaches Mount Kilimanjaro from the west, beginning with a long drive from Moshi to Londorossi Gate. From there, the first two days are spent trekking through the rainforest to Shira Ridge, before crossing the Shira Plateau. The route then heads north and circles clockwise from Moir Hut to Buffalo Camp to School Hut, before summiting from the east. Descend is made via the Mweka route.
https://www.ultimatekilimanjaro.com/northern_circuit_route.htm
The cost to join a group is $3299 USD per person.  If we decide to go as a private party it will cost an additional $100 per person.  This does not include airfare or additional activities such as a post climb safari.
A 30% non-refundable deposit is required to join this trip.  The deposit must be submitted by Dec 1 2021.  If the trip does not take place the deposit can be applied to a later trip.
Climbing Kilimanjaro is not easy.  Every year approximately 1,000 people are evacuated from the mountain.  Approximately 10 deaths are reported. The actual number of deaths is believed to be two to three times higher. The main cause of death is altitude sickness. Everyone climbing Mount Kilimanjaro should be familiar with the symptoms of altitude sickness. And everyone climbing Kilimanjaro should choose an operator like Ultimate Kilimanjaro® that has the proper safety systems in place.
Trip participants will be confirmed as soon as the trip deposit is submitted.  Payment can be made by cheque or e-transfer.  I will forward the funds to the trekking company.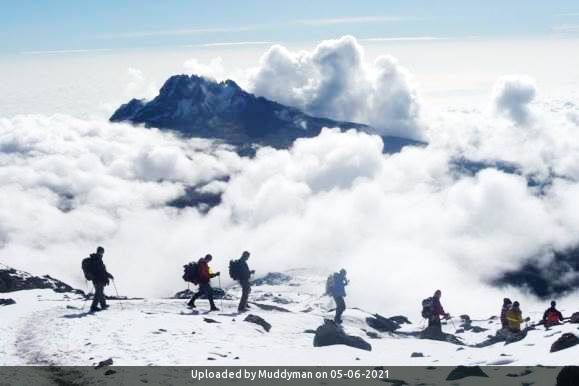 Other trips or events organized by this BCMC member

Online info session for members wanting to organize club trips

Online info session for members wanting to organize club trips

Big Day to the Summit of Mamquam Mountain