Name: Broken Group Islands - kayaking
Starts: Thu May 19, 2022
Return: Tue May 24, 2022
Registration opens: Thu Apr 28, 2022
Event category: Hiking
Difficulty grade: B1 [?]
For members only: No
Screening used: Yes
Max participants: 8
Organizer: Christopher Barton

Profile info:
What kayak experience do you have? Do you have a kayak or need to rent? Do you have a vehicle capable of carrying kayak/s? How flexible are you on dates?
You must login in order to sign up online for one of the BCMC Trips. If you don't have a BCMC membership account then please obtain one.  If you'd prefer to learn more before joining then please join as a 30-day Guest member.   Some trips are BCMC members only.
Chance to kayak and hike around the world famous Broken Group in Barkley Sound, Vancouver Island. This area is extremely popular, but going in May gives an opportunity to visit and camp on beautiful wilderness islands without the crowds (hopefully!). Sea crossing distances and conditions in the area are considered to be unchallenging, so the area is suitable even for kayakers with minimal experience.
Plan would be to catch ferry to the island and drive probably to Toquart Bay (off the road to Tofino) and launch from there. Will involve best part of a day to drive there and another to drive back, thus allowing 4-5 days of actual paddling and exploring around the islands.
Obviously will be weather-dependent,
Broken Group Islands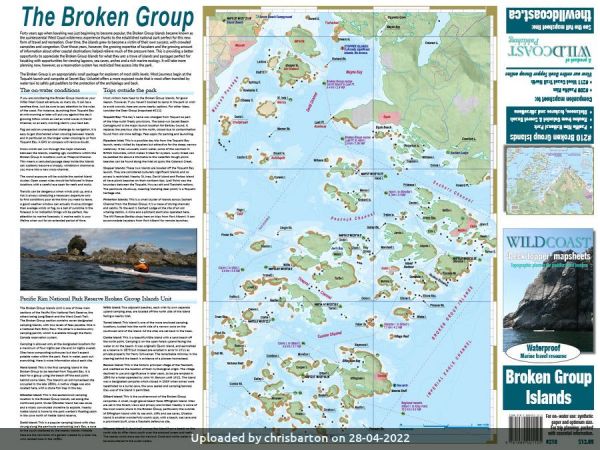 Other trips or events organized by this BCMC member

continuing work on building trail from Squamish Headwaters to the Pemberton Icefield

Exploring Discovery Islands by sea kayak

Starting to clear trail to the Pemberton icefield