24.02.2014 (3576 Days Ago)

Commentary

bcmc800 vimff volunteers
| | | | |
| --- | --- | --- | --- |
| News Title | | "BCMC 800" - We're at 800 members! | |
Other News in this Category
"BCMC 800" was achieved on Feb.15 – yup, we are 800 now.
Our PR Volunteers Astrid St.Pierre, Bala Kumar, Rob Szpak, Michelle Hyun, Dave Robertson and Francis signed up 14 new members at our PR table at the VIMFF – North Vancouver.
Their successful work pushed our 'active membership accounts' over the 800 barrier during the VIMFF on Feb.15th
'Thank You Very Much' for helping make the BCMC one of the leading Mountaineering Clubs in BC and in Canada.
Next steps: We need more trip organizers who organize more trips for all those new members!
● Yes – we are talking to YOU● Don't be shy – please help - apply via email bcmc.contact@gmail.com to become a trip organizer or club volunteer :)
PR Table at the VIMFF – where the 800th active member account was registered.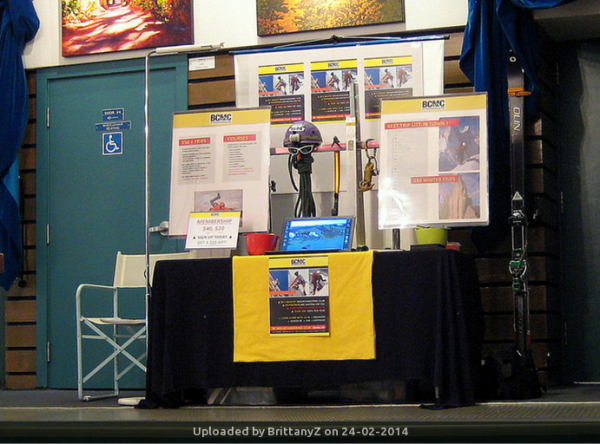 There are no comments yet