18.01.2013 (3488 Days Ago)

Notices

notice course ast
| | | | |
| --- | --- | --- | --- |
| News Title | | AST-1 Spots Still Available - Deadline Jan 22 | |
Other News in this Category

See this page (on the Trips List) to sign-up.

We have added the option of a second group of 8 for the AST-1 course for skiers -  if this fills up we will confirm the participants. 
If the second AST-1 for skiers and the parallel course for snowshoers do not both fill up they may be combined.
Deadline for a go/no-go decision for the second group is January 22nd.
---

The AST-1 avalanche safety course is highly recommended for anyone who is planning to get out in the backcountry in the wintertime, and a prerequisite for participants in advanced ski programs and AST-2 course. AST-1 will be offered by Canada West Mountaineering School on February 2-3.
To start with, we will fill a group of 8 participants, but if we have a lot of interest we may try to fill a second group of 8 on the same days.
The first day will be held at Mt. Seymour (classroom and field practice). The second day of primarily field practice will be in the Mount Seymour backcountry or possibly another area depending on conditions. While the theory sessions may be in larger groups, the field practice groups will be max 8 participants.
Special BCMC group price: $190 / person (HST included)
Requirements for the course:

Being an intermediate skier (or splitboarder) and have a good fitness level. Please let organizer know if you will be skiing, splitboarding.
Beacon, probe and shovel: You will need to bring your own gear. If you need to rent there are a couple of options, and feel free to contact organizer. MEC will let you rent gear for free for the weekend you take an avalanche course, but it is recommended to book early since some weekends the equipment may get all rented out.
Registration deadline is January 22, 2013. If we get over the maximum number of participants, the first participants to pay will have priority, so in order to secure your spot in line send your payment early.
BCMC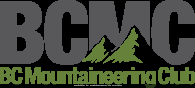 There are no comments yet