We hope that you and your loved ones are safe and healthy during these times, and hope that you are enjoying the outdoors safely and responsibly as BC opens up!

Thank you all for your patience and understanding as we all work towards adjusting our normal standards and expectations to reflect the COVID-19 health authority recommendations. Rest assured, the Board and other volunteers are meeting frequently to monitor and adjust our operating model during these unprecedented times.

Our top priority is to operate in a safe manner for volunteers, members, participants and communities.

Revised BCMC Guidelines (Phase 3) will soon be published (anticipated date June 4). We encourage everyone to review those guidelines, and to continue to participate in events that are best suited to your personal preference and comfort levels.

Meanwhile, we want to hear from you. We would like your feedback and perspectives on club operations and what you would like to see in the coming months from the BCMC.

Thank you.... play safe, stay safe.
Questionnaire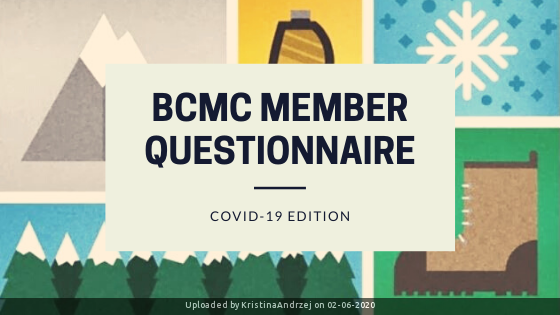 There are no comments yet