17.05.2013 (3334 Days Ago)

Notices

study ubc ams
| | | | |
| --- | --- | --- | --- |
| News Title | | Acute Mountain Sickness Study - Looking for healthy male test subjects | |
Other News in this Category
Healthy male subjects wanted for a study of genetics and susceptibility to Acute Mountain Sickness
Participation involves up to an 8 hour exposure to simulated altitude in a hypoxia (low oxygen) chamber on campus. The conditions will be the equivalent to 4500 meters altitude ( like summiting Mt Rainier ).
A sample cheek cells will be taken (for DNA) and a number of physiological measures made, including heart rate, blood pressure, blood flow, exhaled nitric oxide, and lung diffusion capacity. We expect about ½ of subjects will develop headaches and other symptoms of acute mountain sickness while in the chamber.

Interested? Contact any member of the study team for more details.

Eric Carter, UBC School of Human Kinetics,ecarter1@interchange.ubc.ca, (604) 992-2535
Martin MacInnis, School of Human Kinetics, mmacinni@interchange.ubc.ca, (604) 209-9899


UBC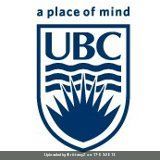 There are no comments yet