11.03.2014 (3036 Days Ago)

Notices

bcmc discounts
| | | | |
| --- | --- | --- | --- |
| News Title | | BCMC Membership Card Now Available Online | |
Other News in this Category
Thanks to Paul Cikatricis, Alan Trick, and Jeff Han we now have the capability on the website for members to print their own membership card.
This membership card will provide a formal way for you to claim the many discounts available exclusively to BCMC members.
To do so:
1. Login to the BCMC website
2. Click the "My Account" button in the top right
3. Click the link "Print Membership Card" near the top left
This opens a web browser page with your membership card displayed. The photo attached shows what looks like and can then be printed or displayed on a smart phone device.
It can also be accessed directly at https://bcmc.ca/membership_card.php if you are logged in.
Membership Card example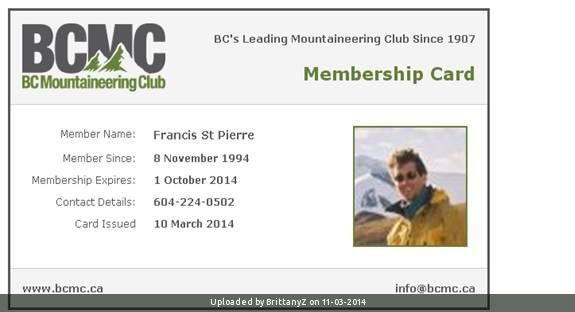 There are no comments yet