25.11.2013 (3142 Days Ago)

Notices

bcmc liability waiver
| | | | |
| --- | --- | --- | --- |
| News Title | | Notice: Error in Waiver forcing a new round | |
Other News in this Category
This is a heads-up to all BCMC members:
We have been advised that the Waiver document supplied to us by the FMCBC contained an error. Unfortunately, this means that we must start-over the process of getting all BCMC members to agree to a new waiver. We will be resetting the waiver status for all members to "not current" late on Sunday December 1.
We apologize for the inconvenience.
Your Executive Team
waiver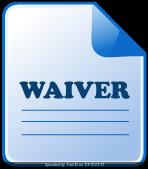 There are no comments yet