27.10.2018 (1679 Days Ago)

Notices

bcmc agm 2018
| | | | |
| --- | --- | --- | --- |
| News Title | | Notice of BCMC AGM: November 13, 2018 | |
Other News in this Category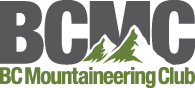 NOTICE OF ANNUAL GENERAL MEETING to be held on November 13th at 7:30pm at the ANZA Club, 3 West 8th Avenue, Vancouver, BC.
BCMC 2018 AGM Agenda – November 13th, 2018
1.    Elect a chair, if required (Wilson Edgar, President) 
2.    Determine that there is quorum (Membership Desk)
3.    Adopt rules of order (Robert's Rules) 
4.    Approve the agenda
5.    Approval of the Minutes of the 2017 BCMC AGM and any intervening general meetings (No Intervening Meetings)
6.    Consideration of the report of the Board on its activities and decisions since the last AGM
7.    Presentation of (Receive) the financial statements for the previous 2017 financial year
8.    Elect directors (See Appendix a.)
9.  Business arising out the financial statements, the auditor's report, the report of the Board, and any matter about which notice has been given in the notice of the meeting
10.                Adjournment.  
Appendix a.
Ordinary Resolution:  The Number of Directors for the 2018-2019 Board of Directors will be set at a maximum of 17.
The current list of BCMC Members running for volunteer Executive Committee (a.k.a. Board of Directors) positions for the term of November 13th, 2018 to November 12th, 2019 are:
Positions Requiring a Dedicated Vote:
PRESIDENT: Chris Ludwig
VICE- PRESIDENT:  Paul Olynek
SECRETARY:  Rosemary Coupe
TREASURER:  Mohammad Pahrbod
Positions Collectively Voted on:
TRIPS:  Wayne Pattern
HIKING:  Michelle Roy
COURSES:  Oudina Cherfi
CAMPS: Neil Curtis
EQUIPMENT:  Winifred Swatschek
COMMUNICATIONS: Vacant
FUNDRAISING:  Joe Jones
SOCIALS:  Susanne Postill and Terry Wong (co-chairs)
MEMBERSHIPS:  Paul Olynek
CABINS AND TRAILS:  Paul Kubik
EDITOR:  Bill Maurer
RECREATION AND CONSERVATION:  Brian Wood
Position not requiring a vote:  

PAST-PRESIDENT: David Scanlon
Please note that the BCMC Constitution limits the number of club members who can serve on the Board of Directors (a.k.a. Executive Committee) to no more than 17.  
We are still looking for an enthusiastic volunteer who would be willing to serve as our Communications Director.  
We are always looking for members to volunteer time to support our club's growth and ongoing program development.
Thank you,
Wilson Edgar - President of the BCMC
Notice of BCMC AGM: November 13, 2018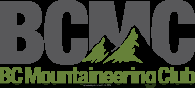 There are no comments yet