Other News in this Category
Looking for that extra rope to finish off your rope rug? Looking for cheap pickets?
There are 5 ropes, all 50m in length and of varying diameter available, $50.00 o.b.o., also there are five pickets @ $10.00 each. These items are to be sold as-is with no history or recourse to the B.C.M.C.

Please contact Larry Kost (lpkost at gmail or 604-594-3130) for inquiries and purchases.
Old Ropes and Pickets for Sale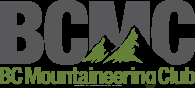 There are no comments yet