12.03.2013 (3435 Days Ago)

Notices

film banff radical reels spearhead
| | | | |
| --- | --- | --- | --- |
| News Title | | Radical Reels Tour - March 14 - Spearhead Fundraiser | |
Other News in this Category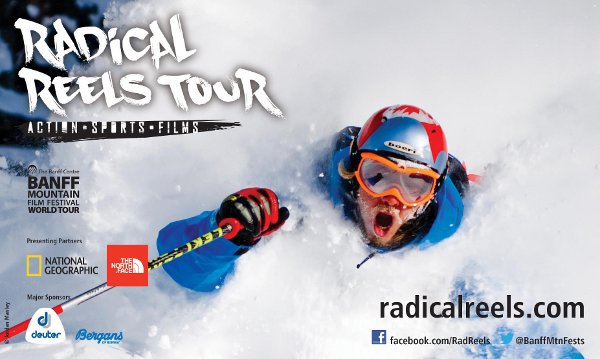 Presented by National Geographic
Proceeds to the Spearhead Huts Initiative
Huck-it! Drop-it! Get stoked for this year's presentation of the most outrageous films from the 37th annual Banff Mountain Film Festival. RADICAL REELS is dropping big at the Rio Theatre at 7:30 pm on March 14, 2013. Bike tough trails, paddle wild waters, ski steep slopes.
The Radical Reels Tour runs every spring & fall and spans North America bringing a variety of mountain sport films to a wide range of viewers from hard-core outdoor adventurers to weekend warriors. Grab your tickets and hang on to your seat for the best jaw-dropping mountain sport films on skiing, boarding, climbing, biking, kayaking and more – all brought to life on the big screen. This stop on the RADICAL REELS Tour is hosted by the Alpine Club of Canada Vancouver Section.
http://www.accvancouver.ca/RadicalReels.htm for tickets and more.
The BCMC's table will be present at the event, and they're also be door prizes courtesy of the BCMC.
Radical Reels


There are no comments yet