04.06.2014 (2951 Days Ago)

Notices

prodeals organizers trips
| | | | |
| --- | --- | --- | --- |
| News Title | | Trip Organizer Incentive Program - Pro Deals | |
Other News in this Category
All Members: If you organize 4 trips in a year, you qualify for a 40 % pro-discount at 300+ outdoor brands!
All members can now post trips! Get 40% PRO discount at over 300 outdoor brands when you organize(d) 4 trips during 12 months. Check out our PRO Discounts hereand apply for your 'PRO CARD'.
2. Not an Expert Hiker-Climber-Skier? No Problem:
Start organizing an easy trip – limit participants to 3, 4.
Go to: •Grouse Grind •Gym Trips!! •Basic Top Roping in Squamish •A Bike Trip or anything after work - include a visit to a pub?  •Hike/Ski Paul Ridge •A short Hike/Ski around Mt. Seymour • Hike (ride-up to) Grouse Mountain and Dam Mountain– have a good time at the pub.
3. The BCMC welcomes very much easy hiking, scrambling and climbing trips.
Many (most?) members are in the beginner-moderate group – Just like you?
You are NOT supposed to be a Guide! – You are an Organizer!
All trips will be reviewed  by a member of the climbing comittee before they are published at the trip calendar.
If you enjoy going on trips – please  also post trips!
Organize 4 trips a year and save 40% on your gear!
4. Discounted Brands are: (just to name a few of over 300)
•Gold Star Shoe Rebuilders 15% •Mountain Smith-Camp Gear 40% •Gregory Packs 40% •National Geographic 25% •Intuition Liners 25% •Nikwax 40% •Loki-Apparel 30% •Scarpa 40% •La Sportiva 40% •Icebreaker 40% •Big Agnes 40% •Sierra Designs 40% •BCA 35% •Kelty 40% •Delorme 25% •Magellan 40% •Leki 45% •Zamberlan 35%• 1st Degree •Millet 45% •Adidas 25% •Timex 45% •Sony 30% •Bushnell 55% •Timbuk2 40% •Oasics 40% •Helly Hansen 50% …plus 280 more.
Trip Organizer Incentive Program - Pro Deals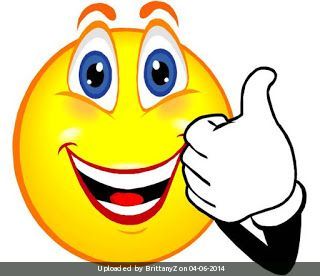 PaulK wrote 2685 Days Ago (

neutral

)

0

I was thinking of buying a GPS. Looks like Magellan offers 40% discount. Wow, I've led three trips this year. One more to go!