10.03.2014 (3037 Days Ago)

Notices

project everest sevensummits
| | | | |
| --- | --- | --- | --- |
| News Title | | BCMC Supports Ravil Chamgoulov's 2014 Everest Summit Bid | |
Other News in this Category
Ravil Chamgoulov is the first BCMC Member to climb Mt. Everest. Participants can come along to trek/climb on Everest's North Side. Ravil has an extensive climbing resume including over 200 ascents of 4000+ meter peaks, climbed all 7000 meter peaks in the former Soviet Union for which he received the prestigious 'Snow Leopard' award and successfully soloed so far six of the Seven Summits.
More details of the planned April 2014 ascent can be found on the trip page here, also the first club trip to Everest:
https://bcmc.ca/m/events/view/1379892659
Ravil's trip will be partially supported by a $3000 grant from the BCMC under the Club Proposal criteria. We look forward to hearing about Ravil's adventure at a future social as well as having the opportunity to learn skills from such an experienced climber.
The grant from the BCMC is a small part of a total budget likely to exceed $70,000, anyone with contacts to help secure additional sponsors would be greatly appreciated.
Club proposals are evaluated via the following criteria, passed at the November Executive Meeting:
1. Project alignment with the Club's purposes:
a) The exploration of and recreation in the mountains, valleys and ice fields of British Columbia and the study of their natural features.
b) The preservation of the mountains, valleys and ice fields of British Columbia through protective legislation.
c) The promotion of such scientific, artistic and recreative pursuits as will secure these objects.
2. A solid project proposal
a) Activities are documented and support the desired outcome
b) A single person as "project owner" taking responsibility
c) Project owner has the experience and capacity to deliver
d) Non-financial resources required can reasonably be assembled
e) The proposal contains a credible budget, time-line and milestones
3. The Club Membership must be consulted and supportive of the project. The level of consultation and support required should be proportional to the size of funding being sought and awarded.
4. Benefit to a broad segment of the Club's membership. The goal should be to spread and maximize the benefit to as broad a set of members of the club as we can.
Everest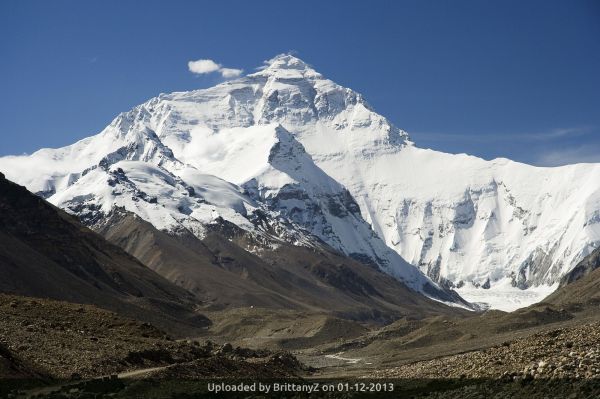 There are no comments yet