These 3 young filmmakers are fundraising to make a documentary that will tell the story of British Columbia's disappearing glaciers and what losing them means for this province. They were inspired to make the film after joining BCMC member Karl Ricker on his annual survey of Wedgemount Glacier. 
"We love hiking and exploring the mountains here in BC but when we realized the scale of the problems facing our home we knew we had to something"
After beginning their research these 3 learned that climate change is having devastating impacts in BC and they decided to go all in on this project. They will be meeting with experts who best understand the threats facing salmon populations, overall ecosystems, power generation and local industry in this province. The MELT team plans to drive across BC working with scientists in the field and talking to the people who are being affected, to find out what's really going on here.
Before hitting the road this summer they need to finish raising money to produce MELT. Check out their Indiegogo if you want to learn more about the project or support them!
MELT: The BC Glacier Story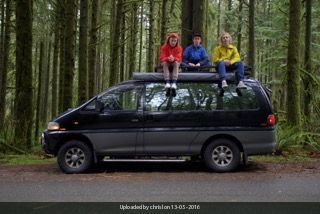 There are no comments yet